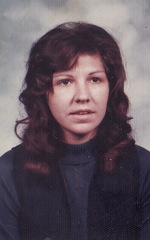 Robin Marie Clarke, "Shugi", 83 of California, MD passed away on February 18,2021 in Leonardtown, MD. She was born on March 4, 1938 in Washington, DC and was the daughter of the late Neil Pfeil McLeod and Herschel Vincent McLeod. Robin was the loving wife of Claude Clarke, whom she married on February 1, 1958 in St. John's Catholic Church Hollywood, MD. Robin is survived by her children; Gary Clarke (Becky) of FL, Heidi Dietrich of Lusby, MD, daughter in law Lisa Clarke, and 3 grandchildren. Along with her siblings Wayne McLeod of Leonardtown, MD, and Jo Ann Disbrow of Ft. Wayne, IN. She was preceded in death by her son Terry Clarke, siblings Herschel McLeod, Jr, Barbara Lawrence, and Brenda McLeod.

She was a lifelong St. Mary's County, MD resident; attending Leonardtown High School, and Trinity College. Robin was a teacher at Little Flower School.

When she was first married she was employed by Walter Dorsey at the St. Mary's Journal News Letter. She later taught first grade at Little Flower School. Later in life she worked with her husband in his company Claude Enterprises.

Robin as a loving mother and supporter of her children endlessly. She was a kind and helping person to many in her lifetime. Robin loved her dog Marley who she rescued from the pound and was her passion. She was active in the animal rescue and always had a stray dog around where she would find it a home. Her family and friends will miss her greatly.

The family will receive friends on Wednesday, February 24, 2021 from 9:30 AM to 10:30 AM in the Mattingley-Gardiner Funeral Home Leonardtown, MD. A Mass of Christian Burial will follow at 11:00 AM in Immaculate Heart of Mary Catholic Church Lexington Park, MD. Interment will follow in the church cemetery. Serving as pallbearers will be Dave Lindsey, Bernie Clarke, Joe Curley, Mike McLeod, Joe Lawrence and Emory Lawrence.