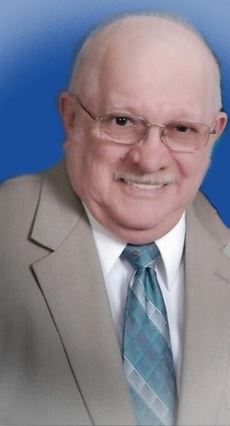 JC Tubbs, 79 of Hollywood, MD passed away at MedStar St. Mary's Hospital in Leonardtown, MD on Monday, February 15, 2021.

He was born on May 12, 1941 in Iowa City, IA to the late Robert Jackson Tubbs and Esther L. Cook.

JC is a graduate of Corydon High School in Iowa. Upon graduation, he enlisted in the United States Navy and proudly served his country for four years, until his honorable discharge in September 1964. During his service, he earned the Good Conduct Medal.

The Navy may have brought JC to St. Mary's County from Iowa, but a little redhead named Shirley Louden kept him here. While stationed at Patuxent River, he met Shirley through her sister's boyfriend and was smitten. He ended up spending the rest of his life here with her. They started and raised their family here and he continued his career as a civil servant until he retired in 1996. He worked for many years after his official retirement, first for McKay's Food Stores and then Walmart for 16 years.

JC loved his family and liked nothing better than to attend the many card parties, picnics, and other social gatherings that his family had, even if it meant dressing up in his wife's clothes for some crazy skit that someone came up with. If there was something happening, JC was right in the thick of it.
He loved antique tractors, and if there was a tractor pull or a lawnmower race in the county and he knew about it, he would be in the stands watching. He was active in his church Hollywood United Methodist Church, and spent many years as a member of the church choir, a trustee, an SPRC member, and served in many other capacities as a leader in the church. He even offered his services as Jolly Ole St. Nick at the Church Christmas Programs, putting smiles on many children's faces, including his own grandchildren. He put his acting skills to the test in several "Pairs and Spares" Sunday-School Class Plays.

He also enjoyed his quiet time, reading westerns or doing a crossword or Suduko puzzle with Shirley. You could usually find a partially finished jigsaw puzzle on a table in their house during the winter months. He loved his Iowa family too, and never missed the chance to go back home and visit them. He was a doer and a fixer, whenever something needed fixing in "the place" (for which he called Home) he and his partner in crime, (Brother-in-law) Ron Simpson could fix it together.

Anyone who knew JC knew if they needed him, he was there. His love of family, strong work ethic, easy smile and desire to help anyone in need, no questions asked, will be the legacy he leaves behind for all who knew and loved him.

In addition to his beloved wife, JC is also survived by his children: Michael Alan Tubbs (Dana) of Great Mills, MD, Kimberly Dawn Bentley (Bill) of Hollywood, MD, Melanie Althea Stacy (Chris) of Great Mills, MD and Janet Crystal Langley ( JW) of North Port, FL; his siblings: Roberta Biddle, Juanita Scott, Richard Tubbs, Beverly Gustafson, David Tubbs, Dwayne Richards, and Carla Brown; his grandchildren: Michael "Kyle", Mindy Lucinda, Raymond Ellis, William "Cody", Elizabeth Marie, Joshua Christopher, Jonathan Corry, Brandy Leigh, Ryan Matthew, Faith Rianna, Crystal Lynn, Ashley Nicole, Courtney Marie, and Rebecca Ann; 15 great-grandchildren; and many extended family and friends. In addition to his parents his stepfather, Carl Richards; and his siblings also precede him in death: Guy Tubbs, Mary Lou Sunday, and Melvin Tubbs.

Family will receive friends on Monday, February 22, 2021 from 12:00 to 2:00 p.m., with a Funeral Service held at 2:00 p.m. by Pastor Matthew Tate, at Brinsfield Funeral Home, 22955 Hollywood Road, Leonardtown, MD 20650. Interment will follow at Joy Chapel Cemetery in Hollywood, MD. The service will be livestreamed and may be found at Boxcast-Eddie Reece Service.

Servings as pallbearers will be Kyle Tubbs, Jonathan Fender, Brandy Fender, Ryan Fender, Cody Bentley, and Scott Stauffer. Honorary Pallbearer Raymond Hayes.

Memorial contributions may be made to Hollywood United Methodist Church, 24422 Mervell Dean Road, Hollywood, MD 20636.

Condolences to the family may be made at www.brinsfieldfuneral.com.

Arrangements by the Brinsfield Funeral Home, P.A.