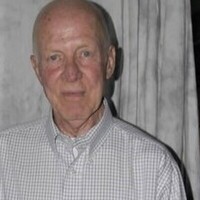 Gary S. Wiley, 84, of California, MD (formerly CA State) passed away on February 15, 2021 at Discovery Commons in California, MD.

He was born on July 19, 1936 in San Francisco, CA to the late Jack Stanley Wiley and Doris Ellen Krebs Wiley.

After high school, Gary served in the U.S. Navy, earning the Good Conduct Medal. He received a B.A. in Accounting from Stanford University and spent his career as a dedicated and skilled Certified Public Accountant for many years until his retirement in 2018. In April 1998, he married his beloved wife, Nancy in Little Shasta, CA. Together they celebrated over 17 years wonderful years of marriage before her passing in 2015.

He was a member of the Lions Club and Toastmasters.

Gary is survived by his children: Marc, of Colorado and Tracy of California; step-daughter Rachel of California; Gary's twin brother, Jack Wiley of Hollywood, MD and Jack's wife Linda; his sister Jo Fessenden of CA; his grandchildren: Beau, Dakota, Lexi, Taylor and Christopher; his great-grandchildren; Clayton, Jaycee, and Delayne; his mother-in-law, Doris Holm of CA; and many more extended family and friends. In addition to his parents, he is also preceded in death by his wife, Nancy Wiley.

All services will be private.

Condolences to the family may be made at www.brinsfieldfuneral.com.

Arrangements by the Brinsfield Funeral Home, P.A.