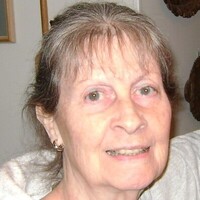 Kathryn "Terry" Mary Scott, 73, of Lexington Park, MD, passed away peacefully on Monday February 15, 2021 at MedStar St. Mary's Hospital in Leonardtown, MD.

She was born on February 16, 1947 in Washington, DC to the late Edwin R. Morris and Ethel G. Marceron.

Kathryn moved to Pensacola, Florida in the early 1980's where she met her beloved husband John D. Scott. While in Pensacola, Kathryn attended some nursing school and worked doing medical billing for several doctors while John was serving in the US Navy. They relocated to Jacksonville, Florida and were married on April 16, 1986 and have shared over 34 years of marriage. While in Florida, Kathryn enjoyed going to the beach and looking for shells and driftwood to bring home. Kathryn previously lived in Plattsburgh, NY during the 1970's where she attended Plattsburgh University and an extension of Ithaca College. She loved living on Lake Champlain and camping in the mountains but dreaded the winters. Kathryn and John relocated to Lexington Park, MD in 1996 while John finished his career in the Navy and is where they have lived for the past 25 years. Some of the things Kathryn enjoyed were the Sunday Washington Post crossword, photography, listening to all types of music from rock and roll to some rap/pop music. Kathryn was an avid reader and had started writing a novel, she enjoyed baking all types of things but her chocolate chip and oatmeal cookies were the family favorites. Kathryn always loved spending time with family but was happiest when she was doting on her grandchildren.

Kathryn is survived by her husband John; her son Michael Hornberger and John's sons John and Jeremy Scott; her grandchildren: Chelsea Collins, Anna Hornberger, Kevin Scott, Emma Scott, Deven Scott, and Amelia Scott; and her Sister Linda Horning of Pensacola, FL. She is proceeded in death by her parents.

The family will have a memorial service sometime this spring.

Condolences to the family may be made at www.brinsfieldfuneral.com.

Arrangements by the Brinsfield Funeral Home, P.A.