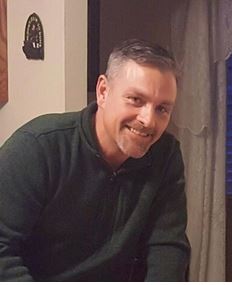 Thomas Matthew Styles, loving known as Tommy, 49, formally from Mechanicsville, Maryland passed

away on February 13, 2021.

He was born on June 16, 1971 in Bethesda, Maryland to Clyde Otis Styles and Betty Ann Crowell.

Tommy was a talented and gifted carpenter, flooring installer, security locks and door installer and

drummer. There was not much that Tommy could NOT do. During his time working with his Uncle, the

late Wesley Styles, for Metro Metals, Tommy worked alongside as they installed various security

framing, doors and locks at the White House. While working at Flooring Max for Pete Griffin Jr, Tommy

was chosen to be on a team to work on a home makeover for Oprah Winfrey's friend and life coach

Iyanla Vanzant's home lead by interior designer Nate Berkus. Tommy took pride in everything he did

whether for customers, friends or family. He gave everything his all and put his heart and soul into all

that he did. Tommy enjoyed carpentry, fishing, playing the drums, cooking, listening to music and the

Washington Redskins. Most of all he loved Jesus and spending time with his family. He was very proud

of his children and looked forward to becoming a Grandpa one day. The times we shared have given us

all memories that will transcend time. He is and will be deeply missed until we reunite with him in

Heaven.

Along with his wife of 17 years, Tammy, Tommy is survived by his beautiful children, son Daniel Styles

and wife Lydia of Harpers Ferry, West Virginia, son Nathan Styles and his wife Carine of Northpole,

Alaska, daughter Faith Marie Styles, son John Patrick Styles and step daughter Schae Quade-Herbinko of

Callaway, Maryland. He is also survived by his siblings, sister Beatrice Ann, "BeaBea" Stapleton and her

husband William, brother Clyde Otis II, "Rocky" Styles and his wife Avis, sister Tina Arita Sellentine and

her husband Steve, sister Gloria Jean Velenti and her husband Gino, brother David Wayne Styles and his

wife Monica and sister Rebecca Lynn "Becky" Styles and many nieces and nephews.

Along with his parents, he was preceded in death by his sister Faith Styles, his brother WIlliam

Patrick Styles lovingly known as Big Bill, and his sister-in-law Cindy Styles.

All services at this time will be private.

Condolences to the family may be made at www.brinsfieldfuneral.com.