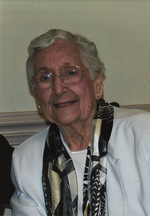 Mary Virginia Spalding Gibson, 92 years old, of Waldorf, MD, passed away peacefully on Wednesday, February 3, 2021 at the home of her daughter, with her family at her bedside.
She was preceded in death by her husband Joseph Henry Gibson, son Glenn Michael Gibson, parents Bernard and Mildred Spalding, and brothers Eddie, Bernie, and Bubby Spalding.

She is survived by her three children, Carol, and Terry Moore of Salisbury, MD, Mary Ellen and Allison Webster Jr. of Salisbury, MD and John "Timmy" Gibson and Dee of Mechanicsville, MD. She dearly loved her grandchildren, Stephanie LaMonaca (Phalon), Chelsea McFadden (Eric), Glenn, Grady, and Gabrielle Gibson (Andrew) and was blessed with seven great-grandchildren Grace, Hayden, Danica, Karis, Tarah, Sophia, and Jayden. Virginia is also survived by her sister-in laws, Shirley Krucelyak, Betty Ann Spalding, their families and numerous cousins, nieces and nephews. She loved them all!

Virginia was born and grew up in Leonardtown, MD. She was fiercely proud of her hometown and cherished St. Mary's county. Her father was a barber and she and her family had many life-long friends. She graduated from Margaret Brent High School and remained an active member of the MB alumni association throughout her lifetime. Until 2020, she was the secretary for the Margaret Brent Alumni Association and was active in helping plan the yearly alumni celebrations. The Alumni Association members remained close friends with Virginia and supported her throughout her most recent health event.

Virginia graduated from Towson State Teachers College in 1949. After World War II she married Henry, her high school sweetheart. She began her teaching career at Mt. Rainier Elementary School in Prince George's County, while Henry completed Strayer's Business College and later worked for the Census Bureau in Suitland, MD. Together they raised their four children. Virginia went on to teach 3rd grade for many years at Berkshire Elementary school in Forestville, MD.


While living in Suitland, Virginia and family attended St. Bernardine's Catholic Church where she was a member of the Altar Guild. In 1971 the family moved to Waldorf, MD. Virginia continued to live on Bonnie Lane in Waldorf for the next 49 years until her passing. She was an active member of St. Peter's Catholic church, sang in the choir and participated in numerous church-sponsored events.

Virginia was a dedicated and life-long teacher, leaving a lasting impact on the children she taught and their families. She was admired and respected by her education colleagues and actively served for many years on the Comer School Development program started by Dr. James Comer, Yale University. She was honored as a nominee for the Outstanding Teacher of the Year award for Prince Georges County, MD. Many of her students continued to stay in contact with her long after having her as their third-grade teacher.

After retirement, Virginia spent time visiting with her family and friends. She loved her neighbors and friends in her Waldorf community and was grateful for their help and support during her later years on Bonnie Lane.

The family will receive friends on Tuesday, February 16, 2021 from 9:00AM to 11:00AM in the Mattingley-Gardiner Funeral Home Leonardtown, MD where a Funeral Service will be held at 11:00 AM with Father Keith Woods officiating. Interment will follow in St. Peter's Catholic Cemetery Waldorf, MD .

Virginia loved flowers, or if preferred, donations in her name can be made to CoastalHospice.org of Salisbury, MD, or The "Friends" of the St. Clement's and Piney Point Museum, Clements, MD.