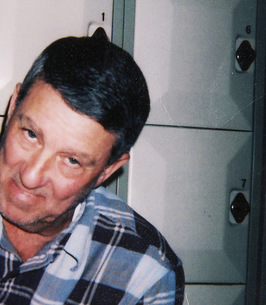 John Sheldon Howe, Jr, passed away on January 27, 2021. He was born on August 1, 1943 to the late John S. Howe, Sr. and Mary Evelyn Howe. He worked many positions at the St. Mary's Ice and Fuel for over 35 years and went to Burch Oil when they acquired the company in 1995, where he continued as an HVAC tech until retiring in 2016.

He leaves behind his wife, Doris, his sons, John Michael (Linda) of Rancho Cucamonga, CA John III "Binks" (Caroline) of Hollywood, MD, James Matthew (Norma) of Leonardtown, MD and Philip Wallace "Wally" of Hollywood, MD. His grandchildren, Sean Michael of Lexington Park, MD, Sheldon Starr of Orlando, FL, Jaiden Quin and Ashtyn Seara of Hollywood, MD, Clyde Matthew of Leonardtown, MD and great-grandson Camden Reese of Lexington Park, MD. His sisters Susie Russell (Bobby) and Betty Greenberg (Mark).

In addition to his parents, John was predeceased by his sister Maryann Shaw of Oregon, Dorothy Skok of Great Mills, MD and brothers, James Howe of Hollywood, MD and Paul of Leonardtown, MD.

All Funeral Services will be private.