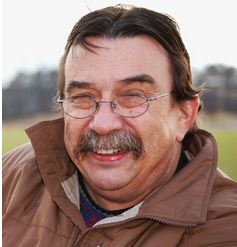 Arthur Earl Clark "Artie", 67 of Leonardtown, MD passed away on January 27, 2021 at Hospice House in Callaway with his daughter Emily by his side.

Artie was born in Leonardtown, MD on August 16, 1953 and was the son of the late Beech Beshore Clark and Ferne Mae Clark. He is survived by his wife, Terri Lynn Clark along with his daughter, Emily Davis Price, son-in law Richard Robert Price, his two grandsons Sean Richard Price and Kevin Arthur Price and his faithful dog LuLu, all who reside in Leonardtown, MD.

He is also survived by his brother, Richard B. Clark, and his sisters, Ruth Ellen Taylor, Helen S. Clark (Alan), Mildred "Punky" C. Bazarah (Lukman) and Robin M Webb (Mark). He was preceded in death by his parents, his brother James D. Clark and his sister Katherine "Kathy" B. Allen (Ray).

Artie was a lifelong resident of St. Mary's County, graduated from Chopticon High School in 1973 and worked as a Controls Technician for over 40 years working in the electrical department at Chalk Point Generating Station in Aquasco, MD. He retired in 2019.

Artie had a wonderful mechanical mind and loved working on all things mechanical. He loved sharing and teaching his skills, especially with his two grandsons. He spent a great deal of time tinkering on cars and teaching them how to drive minibikes and lawn mowers, taking apart and repairing engines and teaching them about his tool collection. The boys spent summer breaks with their Grandfather and Artie would beam telling people stories of what he did with them.

Truly, Artie's favorite hobby was helping people. Whether you needed engine work, a ride to the doctor, to borrow a tool or work in his shop, Artie would find time to help. He always had a great story to tell and adventures to relive. He was a member of the Bucksnorts, member #206. Artie's wit, candor and that never ending smile always made parties and events better by his presence.

Artie had a great love for anything to do with drag racing. He traveled to races up and down the East Coast with friends and family including his grandsons, Sean and Kevin, introducing them to the great sport.

Artie's request was for no services to be held, yet he did want us to celebrate his life with a Life Celebration event later this year where stories will be told, and his favorite foods and drinks will be shared.

In lieu of flowers, memorial contributions may be made to Hospice of St. Mary's, P. O. Box 625, Leonardtown, MD 20650.Condolences to the family may be made at www.brinsfield funeral.com. Arrangements by the Brinsfield Funeral Home, P.A.