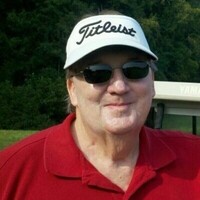 Robert "Bob" Franklin Parker, Jr. of California, MD passed away peacefully at St. Mary's Nursing Home on January 29, 2021.

He was born on January 19, 1947 in Washington, DC to the late Robert Franklin Parker, Sr. and Dorothy Estelle Tobin Parker and raised in Wheaton, MD.

Bob is survived by his loving wife, Lori Toomey Parker of California, MD (formerly from Mobile, AL); daughters, Lori Jameson (Tommy) of Leonardtown, MD, Renee Norris (Jamie) of Hollywood, MD, Christy Christopher (Mark) of Charleston, SC.; grandchildren Brady Jameson, Lauren Norris, Cody Jameson, Kendall Hammett, Abigail Norris, Jackson Hammett, Parker Norris; great grandchildren Levi, Tanner and River; his sister, Phyllis Wolfe; and his beloved dog Candi. In addition to his parents, he is also preceded in death by his brother Joey Laqidara.

Bob was a long-time resident of St. Mary's County. Bob moved to Hollywood, MD in 1974 and opened Parker Insurance Agency. He played softball on Pierce and Gibson, The Hobos and The Hollywood Stars. Bob sponsored many softball teams including Parker Insurance. He was a generous supporter of the local community through donations, sponsorships and organizational memberships. Bob was a long time member of Breton Bay Country Club and hit the links whenever he could. He enjoyed watching his grandchildren at all of their sporting events and competitions. Bob also cheered on The Redskins and University of Alabama Football while making his famous steaks and burgers on the grill. Many of us will remember him for his love for Karaoke and signature Neil Diamond song "Sweet Caroline"…..

A Celebration of Life will be scheduled at a later date.

Memorial contributions may be made in Bob's name to the Hollywood Rescue Squad, 43256 Rescue Lane, Hollywood, MD 20636, Lexington Park Rescue Squad, 21785 F D R Boulevard, Lexington Park, MD 20653 or A.C.T.S. (A Community That Shares), 21808 Colton Point Road, Avenue, MD, 20609, or your local Animal Shelter or Dog Rescue.

Condolences to the family may be made at www.brinsfieldfuneral.com.

Arrangements by the Brinsfield Funeral Home, P.A.