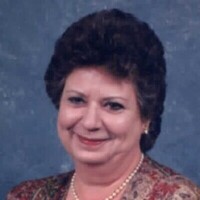 Betty Anne Deckard, 77, of Mechanicsville, MD, passed away on January 17, 2021 at MedStar Washington Hospital Center. She was born February 21, 1943 in Montgomery, WV to the late Levy and Edith Cole. Betty was one (1) of three (3) children.

She married the love of her life, Paul Deckard and they spent twenty-one (21) years of marriage together until his passing in 2015. Betty loved her husband and missed him every day they were separated. Their family finds comfort in knowing they have been reunited in heaven.

Betty worked at Prince George County Board of Education, as a secretary, till 2007 when she retired and found true happiness spending as much time as she could with her family.

Betty will always be remembered though the precious memories she made with her many nieces and nephews. She was a strong and passionate woman that loved deeply. She will be missed by her many friends and family.

She is survived by her nephews; Clifford M. Myers, Jr., Bruce L. Burke, John E. Nicholas, her nieces; Maselle A Meyers, Linda Baxtor, her nine (9) great nephews, four (4) great nieces, six (6) great great nephews and five (5) great great nieces. Betty is preceded in death by both of her parents Levy Earl Cole and Edith Dorsey, her sisters; Jane Myers and Mary Budd, and her niece; Diana L. (Burke) Veluz.

All services at this time are private.

Condolences to the family may be made at www.brinsfieldfuneral.com.

Arrangements by the Brinsfield Funeral Home & Crematory, P.A., Charlotte Hall, MD.