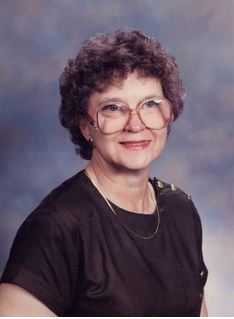 Bette Frances Werner, 80 of Lexington Park, MD, passed away peacefully on January 18, 2021 at Genesis Healthcare, La Plata, MD.

She was born on August 13, 1940 in Charleston, SC to the late LeRoy Sidney Leith and Massie Wynona Randolph Leith.

In 1959, Bette graduated from Granby High School in Norfolk, VA. She was still in touch with her girlfriends from high school and enjoyed catching up with them at luncheons. On June 4, 1961, she married her beloved husband, Joseph Andrew Werner, Jr. in Norfolk, VA. Together they celebrated over 59 wonderful years of marriage. In 1974, she moved with her husband and family to St. Mary's County when her husband's navy career took them from California to to Patuxent River. She was employed as a Media Specialist for many dedicated years at Spring Ridge Middle School and Great Mills High School until her retirement. She was an avid reader, and shared her love of reading with her children, grandchildren and the school children she taught throughout her career. She was a delicious cook and prepared many home cooked meals for family and friends. A family favorite was her fried chicken and gravy. She had an affinity for the beach and the family enjoyed vacationing in Virginia Beach and Myrtle Beach. She was a talented quilter and made many beautiful quilts for her family. Family was her greatest love and she enjoyed spending her time with them.

In addition to her husband, Joe, she is also survived by her children, Kathleen Michele "Katie" Werner of Lexington Park, MD, Elizabeth Sydney "Beth" Werner (Timothy Keeler) of Riverview, FL, Randolph Stuart "Randy" Werner (Linda) of Hayes, VA and Patrick Joseph "Pat" Werner (Christie) of Lexington Park, MD; her siblings, Sylvia Hampe (Barry) of Lake Ridge, VA and Virginia Evangelista (Mike) of Harleysville, PA; her grandchildren: Christopher Eric "Chris" Adams (Brittany), Andrew Joseph Keeler, Hannah Leigh Werner, Erin Kelly Werner, Lucas Zachary "Luke" Werner, her great grandson, Brandon Adams; and many extended family and friends. In addition to her parents, she is preceded in death by her infant son, Jonathan Andrew Werner and granddaughter, Sydney Michele Keeler.

Family will receive friends on Tuesday, January 26, 2021 from 5:00 to 7:00 p.m., with a Funeral Service celebrated by Reverend Joe Orlando at 6:00 p.m., at Brinsfield Funeral Home, P.A., 22955 Hollywood Road, Leonardtown, MD 20650. The Funeral Service will be available via live stream at www.brinsfieldfuneral.com, and click the Leonardtown location link. Interment will be private.

Memorial contributions may be made to Muscular Dystrophy Association, P.O. Box 78342, Phoenix, AZ 85062-8342 and the Jane Hale Sypher Scholarship the College of Southern Maryland, CSM Foundation, La Plata Campus, P.O. Box 910, La Plata, MD 20646-0910.

Condolences may be made at www.brinsfieldfuneral.com.

Arrangements by the Brinsfield Funeral Home, P.A.