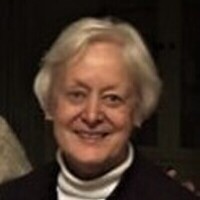 Donna Jean Cranford, 76, of Mechanicsville, MD, passed away suddenly, January 19, 2021. Donna was a remarkable woman whose deep faith, commitment to family, strong work ethic, and kind, charitable actions defined her daily existence. The earthly world has lost a wonderful soul.

Donna was born on October 25, 1944, in Washington, DC, to Harold and Helen Distad. She grew up in Coral Hills and Mitchellville, MD, and had many fond memories of her childhood that included her family and many valuable life lessons taught to her by her father. Donna attended Mount Calvary Catholic School in Forestville, MD, and graduated from Frederick Sasscer High School in Upper Marlboro, MD, in the Class of 1962.

Donna married her high school sweetheart, Philip M. Cranford, on January 30, 1965, at Holy Family Church in Mitchellville, MD and started their family that December. Throughout the years, they made homes in Waldorf, MD (Country Club South, Beantown Park), Leonardtown, MD, and, ultimately, in Mechanicsville, MD. Donna made lifelong friends in each of these places and found great joy in their friendships. Donna and Phil would have celebrated 56 years of a loving, supportive, and committed marriage at the end of this month.

Donna was a career bookkeeper. She worked at the Department of Agriculture, St. Josephite's Seminary in Northeast DC for Father Bob Kearns, Pargas Propane Company, and Paschal & Weiss Law Offices for Paul Paschal. Her favorite of all her jobs was working with her three brothers at the family business, Distad's Service Station, in Southeast DC. Her best and funniest stories were always about "the Station."

Donna's life revolved around her family and her faith. Donna was deeply committed to her husband, daughters, and siblings, and she put her five grandchildren on a pedestal and always made efforts to be present in each of their lives. She looked forward to the annual birthday trip she took with her twin sister, Diane, their "sisters' trip," attending her grandchildren's concerts and sporting events, taking them birthday shopping, helping with school projects, and watching Nationals' games on television with Phil.

Donna had a ready smile, a gentle nature, and a calm, pleasant demeanor. She had many talents from which her family and friends benefited. Donna was an accomplished seamstress, having made many dresses, costumes, curtains, and doing plenty of mending over the years. She enjoyed cooking for others, trying new recipes, and was an expert cookie and pie maker. She also enjoyed making prayer bracelets and rosaries. Donna always put others first and was generous with her time and talents. She lived a simple and selfless life.

Donna loved the Catholic faith and lived her faith daily. She was a devout member of Immaculate Conception Parish in Mechanicsville and recently found comfort in attending Adoration several times a week at St. Michael's Parish in Baden, MD. She prayed the rosary daily and had a special devotion to the Blessed Mother. It was important for her to support families in need at Thanksgiving, Christmas, and Easter through charitable donations to local Catholic churches. She was also a generous supporter of Catholic education.

Donna is survived by her husband Phil, daughters Karen Thompson (Mike), Jodi Irwin (Chris), Catherine Silverstone (David), and Nikki Cranford; grandchildren Brittney Irwin, Sarah Irwin, Samuel Silverstone, Allison Thompson, and Jillian Silverstone; and her siblings Janet Sherbert, twin sister Diane Fields, John Distad, Roy Distad, Kay Lamon, Rick Distad, and Jean Wilson.

In lieu of flowers, please Offer a Mass in Donna's name and make a donation to your local Catholic Church.