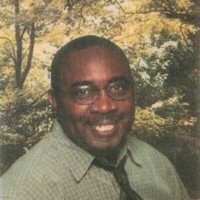 Francis Norman Countiss, 73, of Lexington Park, MD, passed away peacefully on January 16, 2021 at MedStar Washington Hospital Center.

He was born on January 16, 1948 in Maddox, MD to the late Joseph Ignatius "Nace" Countiss and Mary Ellen "Mamie" Curtis Countiss.

He loved going to church, reading his bible and praying the Rosary. He was a big football fan of the Dallas Cowboys. He got a kick out of talking about games between the Cowboys and the Washington Redskins with his nephews and friends at the Nursing Home, who were all Redskin fans. He loved the ribbing that he received about being a Cowboys' fan in Redskin Country. Francis was a very giving person. He loved to buy Christmas gifts for family members and friends and he always knew the perfect gift for each. He would buy sympathy cards for every family member or friend and always insisted that others share with him in signing the cards. He had an insatiable sweet tooth and loved buying sweets from the vending machines at the Nursing Home. He loved spending time with his family, especially his nieces and nephews. Periodically he would call Maurice and Jeff if only to put the nearest nurse or aide on the phone to talk to them. When Maurice was married in September 2017, it was an absolute must that Francis attend his wedding which he did in his red jacket and red bowtie. Also, he held in his heart dearly his great-great nephew Jayden whose picture he kept on his bulletin board.

After his elementary school education, Francis attended various Disability Programs: Freedom Landings, Rock Creek Program, and UCP/BayCSS Group Homes. He spent the last 5 years of his life at Chesapeake Shores Nursing Home.

Prior to an accident that left him unable to walk, Francis was known for zipping around town on his bike with a sweeping feather in his cap.

He is survived by his sisters Mary L. Martin and Ann L. Countiss of Lexington Park, MD and his brother Charles E. Countiss of Aberdeen, MD; along with many nieces, nephews, extended family and friends. In addition to his parents, he is also preceded in death by his sisters; Elisabeth C. Countiss; and Elsie C. Countiss and his brothers; Joseph I. Countiss Jr., William A. Countiss, James A. Countiss and John P. Countiss.

The family will receive friends on Wednesday, January 27, 2021 from 10:30 a.m. to 11:30 a.m. at the Immaculate Heart of Mary Catholic Church in Lexington Park, MD. Father Marco Schad,, will perform the Mass at 11:30 a.m. and interment will follow afterwards at the Immaculate Heart of Mary Catholic Cemetery.

Memorial contributions may be made to Immaculate Heart of Mary Catholic Church at 22375 Three Notch Road, Lexington Park, MD 20653.

Condolences may be made at www.brinsfieldfuneral.com.

Arrangements by the Brinsfield Funeral Home, P.A.