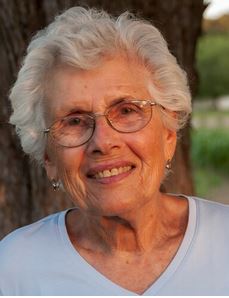 Rose Kordish Hundert ("Brooklyn Rose") was born to Louis and Cecelia on Washington's Birthday in 1922, yes that's 2/22/22, in Plymouth, Massachusetts. She died peacefully in Leonardtown, Maryland on January 7, 2021, nearly 99 years later.

Rose is predeceased by her two older brothers (Al and Isadore) and older sister (Jean) were born in the Ukraine. She is survived by her younger brother (Milton) who was also born in Massachusetts. Rose's family moved and she grew up in Brooklyn, New York, living over her parent's grocery story. She had fond memories of spending time with her father in the store and often delivered groceries to their customers. After graduating High School and training to be a secretary she worked in a law firm on Wall Street. Then, while on vacation in the mountains she met the love of her life, Murray. They were married in 1948 and enjoyed 72 years of marital bliss together. Murray passed away in June, 2019.

They moved to Long Island where Rose raised her two sons and also became a champion bowler. Their home held many trophies. She was also a champion cook, particularly known for her cookies. There were always a batch in the freezer when visitors stopped by (particularly her grandchildren).

Rose loved New York City, and with Murray, her boys, or her friends, she enjoyed walking the streets of the Village, SOHO, Chinatown, Little Italy, Midtown and the Upper West Side. She loved opera and theater and went regularly. She enjoyed going to the opera in St. Mary's County, too.

Rose and Murray were great travelers. After traveling around the USA and Canada, in 1966 they and the boys went to Europe. (on $5 a day!) They caught the travel bug and she and Murray visited dozens of countries on nearly every continent. Then, when the kids were grown and she retired, Rose became an avid hiker, quilter, and knitter. She knitted an afghan for every one of her children, grandchildren, and great-grandchildren. She continued knit and to take long walks even this past year.

With all of her interests and accomplishments, nothing meant more to her than her family. Growing up she lived with Aunts, Uncles and cousins nearby, but that didn't last. Her family is spread out from New York to California, from Maryland to Nova Scotia and Calgary. But Rose would visit them all regularly and loved a family get together, especially the lobster bakes with her grandson Thian and the Canadian 'gang'. Fortunately, there was one final, big gathering in August 2019 for Murray's 100th birthday.

Rose Kordish Hundert is survived by her two sons, Eric and Steve, daughter in law Betsy, Grandchildren Thian, Asa, Sam, Jacob and Amos and great grandchildren Meredith, Ella, Jocelyn and Henry. Rose lived life to the fullest. We miss her dearly.

Services will be private.

Donations can be made in her name to Hospice of St. Mary's, P.O. Box 625, Leonardtown, MD 20650 or St. Mary's Caring, P.O. Box 144, Lexington Park, MD 20653.