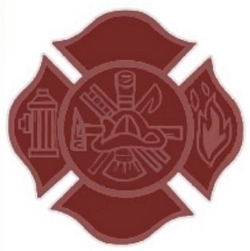 On Friday, January 1, 2021, Bryan "Hammy" Hamilton, a pillar of the local community and a beloved son, brother, uncle, and friend passed away due to COVID-19 at the age of 42, just weeks away from his 43rd birthday.

Bryan was born January 22, 1978, in La Plata, Md. In his career, Bryan proudly served 18 years as a professional firefighter for the U.S. Department of the Navy. He was a devoted, lifetime member of the Bryans Road Volunteer Fire Department, serving on numerous boards and committees, and at the time of his death, was serving as Captain and Engineer. In previous years, Bryan also served as a member of the Waldorf VFD Co. 12. The brotherhood, comradery, and deeply rooted relationships he formed during his lifetime as a firefighter gave him great joy.

Bryan held the status of Master Mason as an active member of the Perseverance Lodge #208 Indian Head Md. Another organization devoted to helping and the betterment of others.

Bryan had a lifelong love of baseball. This, he got from his beloved father, and the two shared their love for the game through years of little league, attending professional games, continued play in adult leagues, and fussing over games on the television together. Bryan was a yearly season ticket holder for the Blue Crabs, and his love for the game was a huge part of him. He enjoyed the annual trips to Florida with a group of buddies to the MLB Spring Training Camps. He was a sports memorabilia collector, and cherished the baseballs, bats, gloves, jerseys, and other things that reminded him of his favorite sport, and his father.

More than anything, Bryan was a generous soul, with an amazing heart, and a desire to always help others. This was the blessing his life had on the people who knew him, and even many who did not. He was a protector, a helper, a selfless friend. Most holidays for Bryan were not spent with his own family, instead he offered to give his time at the station so other firefighters could spend the holidays with their family and children. Bryan was the person you knew you could call. He never let you down, and he was always happy to offer his famous smile, then stop and chat for a while.

To his family, Bryan was a loving son, brother, uncle, great uncle, nephew, and cousin to many. He adored his mother, and providing her care was of his utmost importance. The way he cared for his friends and fellow firefighters was incredible and a rare trait to find in anyone, but it paled in comparison to the love he had for his family. To Bryan, there was nothing more important than family.

Bryan is preceded in death by his father, Jennings "Charma" Hamilton. He is survived by his loving mother, Shirley, sister Betty Lou (John) Mudd, brother Jimmy (Pam), nephew John Mudd (Mandy), nieces Maggie Mudd-Stewart (David), Amanda Hamilton (Josh), Rebecca Hamilton, and great nephews Turner and Ian Stewart, great nieces Amanda Hamilton, Ellie and Caroline Mudd.

The family appreciates and finds comfort in the enormous outpouring of love and support shown to Bryan "Hammy" by his friends and his firefighting family during his short, but devastating illness. We are so incredibly grateful for each of you.

A brief life well lived.

The family will receive friends on Thursday, January 7, 2021 at the Bryans Road Volunteer Fire Department from 10 AM until time of funeral service at 12 noon. Internment is at Trinity Memorial Gardens, Waldorf, Md.