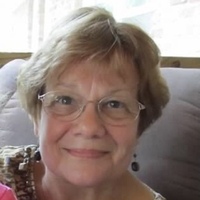 Karen Smith Fennell, 73, departed this life peacefully on Saturday, December 26, 2020, at Chesapeake Shores Nursing Facility in Lexington Park, MD. She was born on April 2, 1947 in Pittsburgh, PA to the late, George William Smith and Marian Arlene Cupples Smith.

A highly educated woman with extensive knowledge in healthcare, Karen went to Shadyside Hospital and graduated with a Nursing degree, then went to Mount Saint Mary's where she received a Bachelor of Science and years later a Master's of Science in Labor from the University of District of Columbia. Karen worked for SEIU, American Collage of Nurse Midwives and as a Lobbyist at the Federal and State levels. Karen was also a member of the United Woman's Democratic Club. She knew she made a difference in the lives of others and worked selflessly to make the world a better place.

Karen was a wonderful Mother and Grandmother. Her greatest joy was found in time spent with her son, daughter in law and granddaughters. Karen loved visiting her home town of Pittsburgh, PA., to visit family and to visit any beach on vacation. Her son remembers her as a kind and driven Mother who taught him to care deeply for others.

Karen is survived by her son, Robert Henry Fennell, IV, (Cecelia Fennell) of White Plains, MD; two Granddaughters, Lilly and Elizabeth; and siblings, Marilyn Half (Chuck Half) of Davidson, NC and Dennis Smith (Robin Smith) of Hendersonville, NC. and many Nieces, Nephews and Great Nieces and Nephew. She is preceded in death by her parents, George and Marian Smith.

At this time all services are being held at a later date.

Condolences may be made at www.brinsfieldfuneral.com

Arrangements by the Brinsfield Funeral Home & Crematory, P.A.