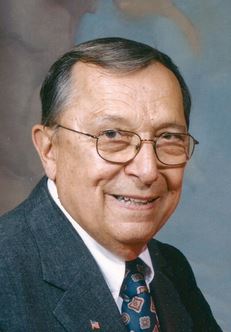 Orlan Cowan, 87, of Leonardtown, MD (formerly of Perry Hall, MD) passed away December 25, 2020 at his home surrounded by his loving family.

He was born July 1, 1933 in Rouzerville, PA to the late Earl O. Cowan and Anna Catherine Spessard Cowan. He was raised in Smithsburg, MD.

In 1953 Orlan enlisted in the U.S. Navy and proudly served his country until his Honorable Discharge in 1955 as an Airman. During his service he earned the National Defense Service Ribbon.

He was a graduate of Towson State Teachers College in 1957, earned a Master of Education degree from Loyola College in 1962, and a Doctor of Education from Nova University in 1980. He was employed by the Baltimore County Board of Education for 28 years starting as a fifth-grade teacher, then a specialist in Reading education. He retired in 1985 as a Supervisor of Elementary Education. He worked as a Reading Consultant for educational publishers and part time as a florist. Returning to his love of working with children, he worked for 9 years as a classroom teacher at Our Lady Queen of Peace School, Middle River, MD.

In 1973 while teaching part time at Johns Hopkins University McCoy College, he and his family began acting as a Host Family for International Graduate students and continued for 18 years. The friendships that they created last to this day and spawned travels to both Spain and Germany.

He was an avid reader, enjoyed watching science fiction, and had an extensive coin and stamp collection. He enjoyed gardening, tinkering in his shed, and making beautiful floral arrangements. He loved spending time with his family, especially his grandchildren. He was a member of Baltimore County Retired School Personnel Association, Knights of Columbus Council 7914, American Legion Post 221 and St. John Francis Regis Catholic Church.

Orlan is survived by his beloved wife, Patricia Catherine Lastowski Cowan, his children: Christopher Orlan Cowan, Catherine Marie Schwartz (her spouse Richard), Sean Patrick Cowan (his spouse Abigail); his sisters, Shirley King, and Patricia Willard, his 7 grandchildren; his extended family and friends. In addition to his parents, he was also preceded in death by his brothers Melvin "Pete", Gene, and Ronald Cowan.

A Visitation will be held on Monday, December 28, 2020 from 4:30 to 5:00 p.m. with a Mass of Christian Burial, celebrated by Reverend Raymond Schmidt at 5:00 p.m., at St. John Francis Regis Catholic Church, 43950 St. Johns Road, Hollywood, MD 20636. A Graveside Service will be held on Wednesday, December 30, 2020 at 1:00 p.m. at Oak Lawn Cemetery, Baltimore, MD.

Condolences to the family may be made at www.brinsfieldfuneral.com .

Arrangements by the Brinsfield Funeral Home, P.A., Leonardtown, MD.

In lieu of flowers, donations may be made to St. John F. R. Catholic Church, ACTS of St. Marys County, or a charity of your choice.