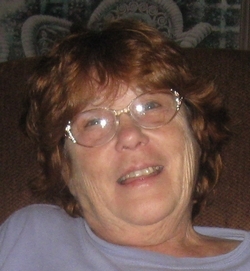 Marilyn Petersen, formerly of Lexington Park, passed away peacefully on December 14 at the Embrace Hospice House of Myrtle Beach after succumbing to a rare debilitating disease.

Marilyn was born in Lansing Michigan on June 2, 1949, to the late Nelson Holcomb and Eileen De Long. Marilyn is preceded in death by her parents and her brother Howard whom she dearly missed.

Marilyn is survived by her husband of 53 years, Gary Petersen, their daughters Jodie Rae (Mike Watson) of Valley Lee and Julie Ann (Mike Trossbach) of Ladson, South Carolina, formerly of Ridge.

Gary and Marilyn met in Santee, California, and married on February 3, 1967 in El Cajon, California. They were able to celebrate their 50 years of marriage and fulfill some of her desires with a trip that included Universal Studios Orlando, dining at Wolfgang Pucks restaurant, a cruise to the Bahamas, tours of Miami, a few nights of celebration in Key West, a drive up the Florida gulf coastline and watching the manatees, visiting her best friend in Pensacola, visiting her step-father in Gulf Port, and ending in New Orleans with dining at Emeril Largesse's restaurant.

Marilyn's greatest enjoyment in life was God's gift of her grand children Wesley Petersen, Emily Lee (Fisher), Alissa Bishop, and Nikki Trossbach and her great grand children Natalie Fisher, Elaina Fisher, Mathew Fisher, Jacob Fisher, and Raelyn Nickey.

Employment brought them to Lexington Park in 1984 where they worked and resided until retirement.

Marilyn's lifelong career consisted of restaurant management positions and then having a home based child care facility until she retired in 2011. Upon Gary's retirement in 2014, they moved to Conway, South Carolina, to enjoy the warmer weather and the abundance of restaurants and entertainment to explore along the coasts of the Carolinas. Marilyn quickly made neighborhood friends and enjoyed shopping and dining with them and having afternoon wine on the patio. Marilyn enjoyed baking and proudly displayed her blue ribbons from the St. Mary's County Fair. She also enjoyed feeding the fish and the turtles in the community pond behind her house. After her mobility declined, she became interested in painting and enjoyed painting rocks, figurines, floral art, and home greeting boards. Many friends and family now have pieces of her art as memorabilia from the kind, generous, and whole hearted loving person she was.

Marilyn is no longer in pain or discomfort. We pray that she now rest peacefully for eternity.

A private ceremony will be held for family and friends at an undetermined date in the future.

Please donate to your local hospice, a wonderful organization when you need care for a loved one.