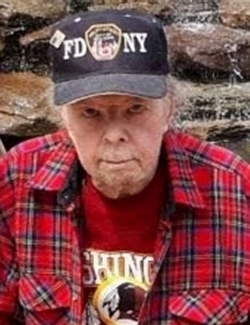 Peter Alan Shookner passed peacefully at home on December 16, 2020. Pete is survived by his brothers Robert and Malcolm; his son, Randolph Charles Shookner; his daughter Renee Alice Thomson and her husband, as well as his grandchildren, Natalia Paige, Colton Anthony and Olivia Madolyn. He is preceded in death by his ex-wife, Madolyn Shookner and his parents, Peter William Shookner and Alice Veronica Gantly Shookner. Since October 2016 until the time of his passing, Pete had been living with his son Randolph, who despite having recently struggled with bankruptcy over the past summer, continued to provide care for his ailing father with Pete's retirement benefits helping to ease the financial burden.

Pete was born in Yonkers, New York on March 5, 1941. He was the oldest of three brothers. They were known as "The Three Shookner Boys." He attended Concordia Prep School (Class of '59), Junior College ('61) in Bronxville, New York, and Concordia College ('63) in Fort Wayne, Indiana. Upon graduation from Concordia, he received his B.A. Pete served his country in the U.S. Air Force for six years and was a lifelong proud veteran of his service. He wore his veterans hat almost every day. He married Madolyn Burger on November 16, 1968. Pete had been a Boy Scout leader. He retired twice, first from Giant Food after 26 years and again from Walmart after 14 years.

In his later years, he lived in Ellijay, Georgia, which was not far from his brother Bob. Peter was laid to rest on December 22 at the Maryland National Memorial Park Cemetery in Laurel.