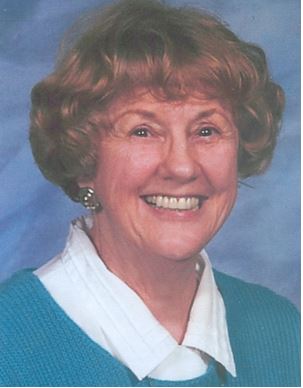 Norma L. Hungerford, 89, of Solomons, MD passed away on December 16, 2020 at Asbury Solomons Skilled Nursing of natural causes.

Born on November 1, 1931 to the late US Crane and the late Carolina (Miller) Crane, she was also preceded in death by her husband, John G. Hungerford, III; brother, Richard Crane; and sisters, Geraldine Wooten and Rena Thorsen.

Norma is survived by her daughter, Laura L. Hungerford, DVM,MPH,PhD; son, John G. Hungerford, IV (Meighan); sisters, Dixianna Hungerford and Jacqueline Cullimore; grandchildren, Gerad Sherman (Sami), Jacen Sherman, Morghan Hungerford and John Hungerford, V; and many cousins, nieces and nephews and their families.

Norma attended Western Michigan College (now WMU) where she earned a BS in elementary education (with minors in Art, Biology, English and History). She began her career in education in Grand Haven, MI, teaching early elementary for two years, high school level Sunday school classes and was a Campfire Girl Troup Leader, all of which she took great joy in. Norma met her husband, John when she was working towards her Master's Degree at WMU, where he was an administrator. They married in 1956 and moved to Kalamazoo where they raised their family. Upon completing her Master's, Norma taught at the University Campus School until being asked by the Dean to become a Board of Trustee's appointed faculty member at WMU, teaching college undergrads and grads in the College of Education who were preparing to become teachers. Norma also attended Michigan State for seven years, earning her PhD. She taught until 1988, retiring to travel with John when he became a District Governor for Rotary International. Norma was honored numerous times for her outstanding leadership in education and she volunteered in every community she lived. She leaves a legacy of love and joy of life to her family, friends and the thousands of students whose lives she helped shape.

A private Graveside Service will be held at 11AM on Wednesday, December 23, 2020 at Christ Church Wayside Cemetery (13050 Rock Point Rd., Newburg, MD). Face masks and social distancing are required. Online condolences may be shared with the family at arehartechols.com.

In lieu of flowers, contributions may be made to the Western Michigan University College of Education or the Rotary International Foundation.