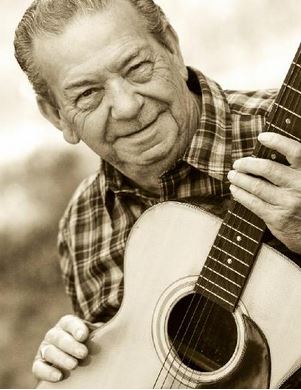 Leon Franklin Baxter, 90, of Bel Alton, MD passed away on December 18, 2020 at Chesapeake Shores in Lexington Park, MD.

Born in Washington, DC on May 5, 1930 to the late William and Mary Baxter, he is also preceded in death by his wife, Mary Baxter; siblings, James Williams, Elwood Warner, Dorothy May, Eugene Francis, Beaulah Florence, Marion Jeanette, Charles Garner, and Herbert Robert. Leon is survived by his children, Carol Agpaoa (Bob), Mike Baxter (Becky), Nancy Wilson, Diane Bowen (Darrell), Rex Baxter (Mary), Bruce Baxter (Theresa), Richard Baxter and Bonnie Weir; sisters, Juanita Jean and June Marie; 21 grandchildren; 30 great-grandchildren; and 20 great-great grandchildren.

Leon worked as a musician playing the electric guitar. Through the years he enjoyed boating, tinkering with bikes and going to yard sales. He will be missed but his memory will be cherished and his legacy will continue on through those who loved him.

The family will receive friends at Arehart-Echols Funeral Home, PA (211 St. Mary's Ave., LaPlata, MD) on Monday, December 28, 2020 from 4PM to 7PM; with a Funeral Service beginning at 6:30PM. A Graveside Service will be held at St. Barnabas Church Queen Anne Parish (14111 Oak Grove Rd., Upper Marlboro, MD) on Tuesday, December 29, 2020 at 11AM. Expressions of sympathy to the family may be shared at arehartechols.com.