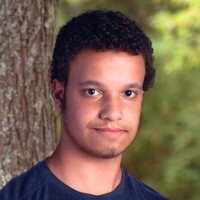 Colby Allen Glover, 17, of LaPlata, MD, passed away unexpectedly on Tuesday, December 8, 2020 at his home. Born on July 31, 2003, he is the son of Aimee Turacy, and Robert Glover, Jr. Colby was a senior at La Plata High School. He worked part-time as a server's assistant at Texas Roadhouse in La Plata.

Colby was a charming young man, who loved his Mom and siblings, Brandon and Rebecca. He also loved his dogs Phoebe and Ella. He had one of the biggest hearts and always shared his happiness with everyone and everything. Colby liked hanging out with his family and friends, gaming on Playstation and watching sports on TV. He especially enjoyed family cruises, summer vacations and time at the pool.

Tragedy makes the soul stronger and with his horrific loss, Colby's family and friends will grow stronger in faith and love for the beautiful soul that left us. There is a saying "That the good die young." Colby's life was cut short much too soon and his family will mourn until they are reunited one day in heaven.

Colby was one-in-a-million, and brought so much love and joy to all who were blessed to have known him. May you remember his smile, his laughter and his enormous heart; he was a shining light in all our lives. Hopefully, the many memories you have of him will be forever etched in your heart, and will leave you smiling through your tears.

Colby is survived by his mother, Aimee Turacy of LaPlata; siblings, Brandon Glover and Rebecca Glover, of La Plata; maternal grandmother, Janet Turacy of Hughesville; uncle David R. Turacy, of Hughesville; cousins Nick and Alayna Turacy of Hughesville; father, Rob Glover Jr. of Waldorf, and paternal grandparents, Robert Glover, Sr. and Judith Glover of Supply, NC; along with many other relatives, friends and co-workers, all of whom will miss him dearly. He was preceded in death by his maternal grandfather, David J.Turacy.

The family will receive friends and family for Colby's Life Celebration on Sunday, December 27, 2020 from 2:00 p.m. to 5:00 p.m. at Brinsfield Funeral Home & Crematory, 30195 Three Notch Road, Charlotte Hall, MD 20622.

The funeral service will be held on Monday, December 28, 2020 at 10:00 a.m. and officiated by Pastor Peggy Ireland from Faith United Methodist Church at Brinsfield Funeral Home & Crematory, P.A.

Following the service, interment will be private, for family only, at Chesapeake Highlands Memorial Gardens, 3270 Broomes Island Road, Port Republic, MD 20676.

Condolences can be made to the family at www.brinsfieldfuneral.com

Arrangements by Brinsfield Funeral Home & Crematory, P.A., Charlotte Hall, MD.