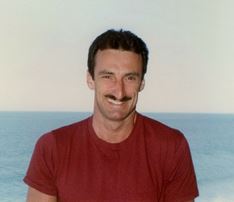 Edwin "Ed/Eddie" Parran Johnson, III passed on December 12, 2020 at his home surrounded by the love of family. Eddie was born February 20, 1956 to the late Elaine M. Cryer Johnson and Edwin P. Johnson, Jr. in Washington, D.C.

He graduated from Father Andrew White, SJ School in 1970 (where he was a member of Sister Frances Miriam's winning math team), Ryken High School in 1974, and Loyola University Maryland in 1978 with a B.A. in Accounting. Eddie spent his childhood (and many college and adult) summers and weekends on the farms of the "Johnson Tobacco Enterprise," where he learned the value of hard work, a steely discipline, and good-natured humor.

Following college, Eddie began a successful 37-year career in accounting at the Patuxent River Naval Air Station. Eddie found great friendship with his office colleagues and was a familiar face at the Pax River Drill Hall. He built his home on 15 acres in Mechanicsville, MD and took particular pride in maintaining the property. After serendipitously meeting at DC disco hotspot "The Big Apple," Eddie married the love of his life Susan Michaud at Saint Ambrose Catholic Church on October 4, 1986. He dearly loved his French-blooded "Sweet Susie," and she loved him enough to relocate to the country of St. Mary's with her daughter Dawn. In 1989, they welcomed their beloved daughter Sara Lynn Johnson, Eddie's pride and joy. The family enjoyed annual trips to Wrightsville Beach and hiking in Shenandoah National Park, but most of all time together at home and locally with close family and friends.

A lifelong resident of St. Mary's County, Eddie had a strong affection for the County's landscapes and history. On weekends, he often rode his bike for miles across country back roads and waterfronts. He loved water skiing and boating the many tributaries of the Bay with friends and a stocked cooler. From an early age, Eddie had a deep respect for land stewardship and all animals, with many pets and a variety of wildlife that he supported around his home. He was sympathetic to any animal in need and helped many turtles to a safe crossing. A bit of a daredevil at times, Eddie loved studying fast cars, especially his Black Nova, and had a short stint working for Harley-Davidson. He was perpetually curious, reliably analytical, always kind, and the most loving father and husband. Eddie was a dedicated athlete and possessed an inherent strength that stayed with him throughout life and was apparent even in his final days.

He is survived by his wife Susan Michaud Johnson, of Mechanicsville, MD; his daughter, Sara Lynn Johnson, of Santa Monica, CA; his step-daughter Dawn Christine Michaud, of Hollywood, MD; his younger sister, Janice Ann Johnson, of Leonardtown, MD; four step-grandchildren, one step-great grandchild, and many cousins and dear friends. He was preceded in death by his younger brother, Glenn William Johnson of Woodbridge, VA, grandparents, Rhodie and Marie Schulze Cryer of Washington, D.C. and St. Clement's Shores in Compton, MD, and Edwin P. Johnson, Sr. and Florine Raley Johnson of Clements, MD.

Family will receive friends for Eddie's Visitation & Prayers on Thursday, December 17, 2020 from 5:00 to 7:00 p.m. with a prayer service at 6:00 p.m., at Brinsfield Funeral Home, 22955 Hollywood Road, Leonardtown, MD 20650. A Funeral Mass will be held on Friday, December 18, 2020 at 11:00 a.m. at Saint Aloysius Catholic Church, where Eddie was a lifelong parishioner. Interment will follow at 12:00 p.m., at Charles Memorial Gardens, 26325 Point Lookout Road, Leonardtown. The family is planning a Life Celebration Gathering for Saturday, June 12, 2021.

In lieu of flowers, memorial contributions may be made to: Chesapeake Bay Foundation, 6 Herndon Ave, Annapolis, MD 21403, or at www.cbf.org/memorial; St. Mary's Ryken High School, Development Office, 22600 Camp Calvert Rd., Leonardtown, MD 20650; or any animal support organization such as St. Mary's Animal Welfare League, P.O. Box 1232, Leonardtown, MD 20650 or Feral Cat Rescue, P.O. Box 623, Leonardtown, MD 20650.

Pallbearers for Eddie will be David Adams, Larry Wible, Tommy Wible, Tom Russell, Geoffrey Engle, and Michael Wise. Honorary pallbearers are Joseph Michael Russell, Clark Bryan, and the late Glenn Johnson.

Condolences to the family may be made at www.brinsfieldfuneral.com.

Arrangements by the Brinsfield Funeral Home, P.A.