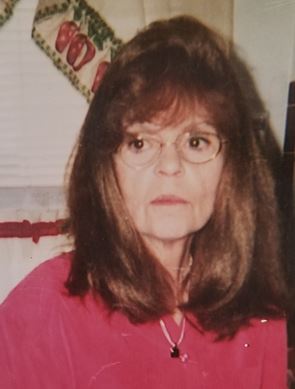 Donna R. Barker of Welcome, Maryland passed away peacefully on December 10, 2020 at Charles Regional Hospital in La Plata, Maryland. Donna was born on April 22, 1945 in South Bend, Indiana.

She was the granddaughter of William and Carolyn Richmond of South Bend, Indiana. She was raised by her grandparents who gave her a very loving and happy childhood. They spent summers on Lake Michigan. Donna adored her grandparents. She always spoke very fondly of them.

Donna attended Fairmont State University where she completed one year of nursing school.

Donna met and instantly loved Melvin Lynn Barker of Fairmont, West Virginia. Donna and Melvin married on December 31, 1963 and shared 40 years of marriage together. Together they brought forth 3 BEAUTIFUL children, Jack Barker, Tina Barker Kidwell and Rachael Barker Windsor.

Donna worked for United Postal Service in the 1970's and later owned and operated her own house cleaning business.

Donna loved fishing and making crafts. She spent her hours watching her favorite TV shows Friends and Everyone Loves Raymond. She spent her last days speaking fondly of her family.

Donna is preceded in death by her husband Melvin L. Barker and son Jack L. Barker.

Donna leaves behind her four grandchildren whom she loved dearly, Jake Barker, Shayne Windsor, James Brown Jr. and Samantha Barker; as well as 4 BEAUTIFUL great grandchildren, Hope Barker, Kaleigh Livers, Eric Barker and Greyson Gilroy.

The family will receive friends on Tuesday, December 29,2020 at the funeral home at 10 AM until time of service at 11 AM. Internment Maryland Veterans Cemetery, Cheltenham, MD.

Pallbearers are Jake Barker, Shayne Windsor, James Brown Jr, James Windsor, AJ Gilroy and Mike Howells.