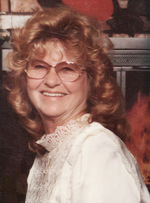 Ella Mae Kernozek,86, of Lusby, MD, passed away on December 6, 2020 surrounded by her loving family. She was born on May 20, 1934 in Dentsville, MD, and was the daughter of the late Thornton and Frances Olive Bridgett of Charles County, MD. Ella Mae was the loving wife of William M. Kernozek whom she married on September 3, 2003. Ella Mae was preceded in death by her son Selby H. Pruitt and her brothers Lewis Norman Bridgett, Thornton Bridgett, Jr., "Doc", James Calvin Bridgett, Francis Edward Bridgett and her sister Virginia Corn. She is survived by her brother Joseph Lester Bridgett and children; William Pruitt, Debra Pruitt, Connie Putt, and Kelvin Pruitt along with 6 grandchildren and 6 great grandchildren.

She was a lifelong resident of southern, MD and retired from the St. Mary's Public-School System.

Ella enjoyed playing the guitar, snare drums and mandolin as well as singing old country and bluegrass music at local nursing homes and other venues around Southern Maryland. She also loved cooking for holiday gatherings providing everyone with take home service to include candied sweet potatoes, stuffed ham, crab cakes, and soft crab sandwiches. She was a loving and devoted mother and mother-in-law and will be dearly missed.

The family will receive friends on Thursday, December 10, 2020 from 9:00 AM to 10 AM in the Mattingley-Gardiner Funeral Home Leonardtown, MD followed by a service at 10:00 AM. Interment will follow at the Charles Memorial Gardens immediately following the service.