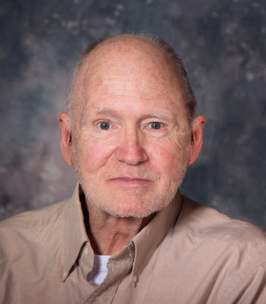 Dr. Ronald Kenneth Buttery, "Corky", 72, of Great Mills, MD passed away December 2, 2020 in Leonardtown, MD. He was born on April 1, 1948 in Tonawanda, NY, to the late Betty Jean Raffel Buttery and John Edward Buttery Sr. Ronald was the loving husband of Amber Marie Buttery (Coons), whom he married on July 7, 2007 at the White Plains Baptist Church in Pomfret, MD.

In addition to his wife, Ronald is survived by his children; Betty Buttery O'Reilly (Dr. Michael O'Reilly) of Arlington, VA, and Ret. Master Sergeant James Davis of Boise, ID. Siblings; James "Buzz" Buttery of Nunda, NY, John "Skippy" Buttery, JR of Attica, NY, and Barbara "Bunny" Buttery Hammond of Canisteo, NY.

He graduated from Sweet Home High School in Amherst, NY in 1966. Ronald was a graduate of Prince George's Community College on August 16, 1974 and in 1995 earned a Doctorate in Naturopathic Medicine. Ronald served as a medical technician during the Vietnam War.

He moved to St. Mary's County, Maryland in the early 1990's. Ronald worked as a Registered Nurse in the tri-county area for 30 years before retiring. He concurrently obtained a Doctorate in Naturopathic Medicine and practiced independently in the local area. Ronald was a member of the SAYSF (Seek and Ye Shall Find) Bible Church in Lexington Park, MD.

All Funeral Services will be private at this time.