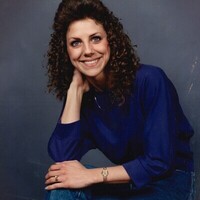 Brenda Marie Russell, 57, of Indian Lake Estates, FL, (formerly of Southern Maryland) passed away peacefully on Wednesday, December 2, 2020 at her residence.

She was born on December 16, 1962 in Prince George's County, Maryland to the late Richard and Joyce Cavey. She moved to Lake Estates, FL in 2018.

Brenda lived her life to the fullest she could, she was not one to allow her illness to slow her down often. She enjoyed day trips to the beach, camping with her husband Alvin and their dog Snuggles, riding the golf cart to the pier with a sangria in hand, where she loved to feed the ducks and watch the sunset. She loved her family, her kids and especially her grandbabies Alex, Layla, and JJ, and she always hoped for many more. After her grandbabies were born, they became her priority and she'd do anything for them.

Brenda enjoyed hanging out and having a drink with her friends and siblings every chance she had, she especially enjoyed her vacations with her family and venturing new places. Brenda learned how to hunt with her husband Alvin and was always proud of what he brought home for her to cook up for dinner some nights. Along with hunting she also got to enjoy motorcycle rides with Alvin, it was something they did for them on nice weathered days, enjoying an open road and riding along a scenic route. Brenda loved adventure, even if an outing wasn't supposed to be adventurous, she somehow could turn it into an experience you'd never forget. That was Brenda, making everything fun, enjoying a laugh, being there when you needed someone, living life and making sure those around her lived it with her.

She had a gravity about her that would draw people in and it never mattered who you were, where you came from, etc., she made everybody comfortable, happy, and feel loved.

Brenda is survived by her husband of sixteen (16) years, Alvin Russell, Sr. of Indian Lake Estates, FL; daughter, Tara Murphy (John) of Mechanicsville, MD, sons, Gregory Cook (Ezra) of Mechanicsville, MD, Steven Cook of Mechanicsville, MD and Brian Cook (Anessa) of Indian Lake Estates, FL; sisters, Bobbie Cavey and Michelle Cavey (Wade), brothers, Richard Cavey, Jr. (Donna) and Michael Cavey (Omar); and grandchildren, Alex Cook, Layla Murphy and J.J. Murphy. She was preceded in death by her parents, Richard and Joyce Cavey.

Condolences to the family may be made at www.brinsfieldfuneral.com

All arrangements have been made at Brinsfield Funeral Home & Crematory, P.A., Charlotte Hall, MD.