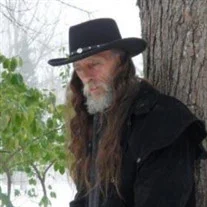 Carl "Lee" Dudley
September 21, 1954 – December 3, 2020

Carl "Lee" Dudley of Owings, Maryland passed away peacefully on December 3, 2020 with his family and loving friends by his side, after an exciting and wonderful full life of 66 years.
Born in 1954 to loving parents, Carl and Hettie Dudley, Lee resided as a young man with his family in Riverdale, Maryland and attended Bladensburg High School.

After High School, he was employed by his father at W.C. Burgess Electrical Company in Washington DC. After many years in DC he continued the company as an in-home electrical business in Maryland and for the last several years he has been the master electrician at Herrington Harbour South and North.

Lee's many joys in life were motorcycle riding and being an active member of the Kingsman Motorcycle Club and at the present time is a loyal retired brother. Plus, Lee had a love of music and was a master bass player for several bands, including Loaded Gun. Most recently, Lee was connected with Drivetrain, a band he proudly formed with a group of seasoned musicians.

Lee had many more enjoyments in life such as skydiving, boating, golf, snow skiing and spending time with his "harem" on vacation.

Lee was predeceased by his parents, Carl and Hettie Dudley. He is survived by his sister, Darla Merillat of Solomons Island, Maryland and his brother, Kenneth Clark, of Cleveland, Tennessee. Lee also leaves behind his loving wife of 27 years, Mary Dudley of Owings, MD. Lee was the proud father to Cheron, Gwennevere, Michael, Jenny and Todd. Lee is grandfather to Breanna, Brandon, Luca, Jessica, Ben, Nathan, Chelsee, Jen and Mark. He also took much pride in being "Grandpa great" to Carter, Cole, Brighton and Maxton. He also leaves behind a vibrant group of deeply supportive and loving extended family and friends.

The family wishes to thank the Doctors, Nurses and Staff at Calvert Memorial Hospital and Georgetown Hospital for their skilled and compassionate care.

The family will receive friends at Lee Funeral Home Calvert, 8200 Jennifer Lane, Owings, MD 20736 on Wednesday, December 9, 2020 from 2:00 - 4:00 pm and 6:00 - 8:00 pm and also on Thursday, December 10, 2020 from 9:00 - 10:00 am where a Funeral Service will be held 10:00 am in the Funeral Home Chapel. Interment will follow at Cedar Hill Cemetery, 4111 Pennsylvania Avenue, Suitland, Maryland 20746.

NEW GUIDELINES FOR ATTENDING VISITATION / SERVICES.
- 50 to 75 people max at any given time in Funeral Home.
- Limit visitation to 15 minutes in visitation room to allow for others to express their condolences.
- Funeral Services in Chapel limited to 70 people with four (4) people per pew.
- Masks and six-foot social distancing still applies.