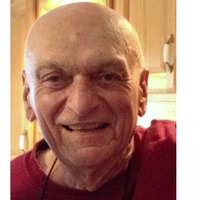 Salvatore Arthur "Art" Casale, 91 of Leonardtown, MD passed away on December 2, 2020 at his home with his wife by his side.

Art was born on July 23, 1929 in Pittsburgh, PA to the late Phillip and Mary (Cala) Casale. After graduating from high school in Baltimore, MD in 1947, he received an appointment to the US Naval Academy, graduating in 1951. After serving in the US Navy, he was employed as an Engineer for the Department of Defense, retiring in 1991.

Art spent his retirement volunteering at many places including: St Mary City, Leonardtown City Council, Calvert Museum, Sotterley Plantation, Jack Russell's Skipjack, and some of his fondest memories were the 10 years as a docent at The Library of Congress sharing his knowledge and love of art, architecture and history.

Art was an avid runner throughout his life, completing 11 marathons; he continued running then walking 5 miles a day until 2018.

Art loved travelling the world, in the navy and later with his family. He spoke of his time in Bethany with his family, and often reflected on a solo trip to China. He was on a cruise through the Greek Isles with his late sister Jean when he met Joyce May Casale. They spent the years traveling, visiting family and seeing sites and enjoying an adventure of a lifetime.

There will be a gravesite service at Arlington National Cemetery. Currently, the cemetery is unable to schedule a date (with estimates of waits up to a year).

Condolences to the family may be made at www.brinsfieldfuneral.com.

Arrangements by the Brinsfield Funeral Home, P.A.