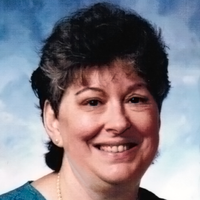 Carol Ann Clark King, age 77, of Mechanicsville Maryland died following emergency surgery on November 29, 2020.

Carol was born on March 6, 1943 in Toledo, Ohio to Claude and Emma Clark. Raised in Beckley, West Virginia she graduated from Trappe Hill High School in 1961. Carol worked for more than 35 years at Brown Electric, Inc. formerly of Temple Hills, Maryland, owned by Arther and Dianne Brown whom she considered family.

Carol was married for 51 years to Walter C. King until the time of his death in 2016. Along with their grandchildren, they enjoyed riding motorcycles and dancing together. For many years they volunteered with their riding club, celebrating Christmas with a toy drive and give away.

Carol is survived by siblings: John P. Clark of Ocala, Florida, Lulabell Polk of Rileyville, Virginia, Edward Clark (deceased) Beckley, West Virginia and Charles Clark of Mcomb, Michigan; daughters: Julia King, Diane Interrante (Robert-spouse) and Vicki King; grandchildren: Aaron Goodrick, Aiden Interrante and Robin Interrante.

Besides spending time with family and friends Carol loved reading, watching musicals, crocheting and quilting.

Carol was a kind spirit and had a generous heart. She was known for helping her friends and family when they needed her. She touched many lives and will be missed.

Due to Covid-19, a virtual celebration of life is planned for December 20, 2020 at 2 p.m. Her ashes will be

interred at St. Thomas Parish, Upper Marlboro, Maryland in summer 2021.

In lieu of flowers, the family suggests donating to a local food bank or Toys for Tots.

Condolences to the family may be made at www.brinsfieldfuneral.com

All arrangements were made at Brinsfield Funeral Home & Crematory, P.A., Charlotte Hall, MD.