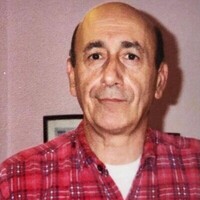 Leonard Emile "Lenny" Daniele, 81, of Lexington Park, MD passed away on December 1, 2020 at MedStar St. Mary's Hospital. He was born on October 26, 1939 in Washington, D.C. to the late Agnes Fiorelli.

Lenny spent his career as a skilled and dedicated barber until his retirement in 2015 from Paul's Barber Shop in Waldorf, MD. He was an avid sports fan and loved to discuss politics. Lenny was the life of the party and always enjoyed good food and the company of his friends and family. He was also generous to a fault, and would give you the shirt off his back if you needed it.

Lenny was preceded in death by his mother, his brother Alfred Daniele and nephew Michael Daniele. He is survived by his sister-in-law, Yolanda Daniele of La Plata, MD; nephew, Lawrence Daniele (Caryn) of Waldorf, MD, niece, Ann Daniele of La Plata, MD, cousin, Gary Fiorelli of Los Angeles, CA; niece, Frances Daniele, and extended family and friends.

There will be no services at this time.

Condolences to the family may be made at www.brinsfieldfuneral.com.

Arrangements by the Brinsfield Funeral Home, P.A.