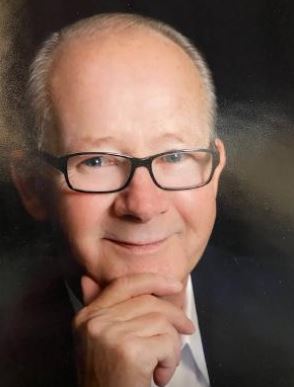 David Timothy Ruff, Sr., 79, of Mechanicsville, MD (previously of San Diego, CA) passed away at his home on November 30, 2020 surrounded by his loving family.

David was born in Flint, MI on July 31, 1941 to the late Walter Ruff and Laura Belle Ruff. He was the 6th child out of 8 siblings and raised in the Pentecostal faith.

He is survived by his loving wife, Anita V.; sons, David T. Ruff, Jr. (Wendy) of Apopka, FL., James P. Ruff of Torrance, CA and John T. Ruff of Torrance, CA., daughter, Brenda E. Leonard (George) of Mechanicsville, MD. He was blessed with 10 grandchildren and 4 great-grandchildren.

David proudly served his country in the United States Air Force as an Air Police. After honorable discharge from the Air Force, he worked for NASA where he worked on the Apollo project tracking Apollo space shots as they crossed the horizon.

His next career move was with the Dept. of Defense where he worked 30+ years with the Aviation Metrology and Calibration Program. In 2012, he retired from his contracting job at Coronado, CA. David traveled the world during his long and dedicated career auditing Navy Calibration.

David was deeply involved in his community and community groups. He was proud member of the Masonic Lodge, going through the Scottish and York rites to 32nd degree, then the Shriners. David was a member of the Elk's Lodge in Lexington Park, MD holding all the chairs up to the Exalted Ruler. He also was a devoted member of the Guam Society Association (GSA) where he helped foster and encourage educational, cultural programs and activities among members and friends. He engaged in charitable endeavors, scholarships for children and other community services.

His favorite song was "As Time Goes By". His favorite move was Cleopatra. His favorite movie star was Humphrey Bogart. His favorite band was Artie Shaw. His favorite singer was Dean Martin.

David was a loving family man with a spirited heart. He loved to play golf, have Guamanian style BBQs, drink red wine, and watch the Hallmark Channel. His motto was, "Do what you say and say what you do." David spoke in life as he walked through life, he was a loving husband, devoted father, and grandfather who will be greatly missed by his family and friends.

The family will receive friends at Arehart-Echols Funeral Home, PA (211 St. Mary's Ave., LaPlata) on Tuesday, December 8, 2020 from 2PM to the time of the Memorial Service at 3PM. Interment will be held at a later date. Masks and social distancing are required. Fond memories and expressions of sympathy may be shared at arehartechols.com.