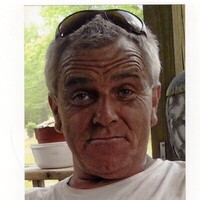 Virgil James Pendry, Jr., 61, of Mechanicsville, MD passed away peacefully at the St Mary's Hospice House in Callaway, MD on November 24, 2020. Virgil was born January 9, 1959 in Washington, DC to the late Virgil James Pendry Sr. and Grace (Sullivan) Pendry.

After graduating high school, he proudly served in the United States Navy. Upon his return home, he moved from Washington, DC to West Virginia and then finally settling down in Maryland, where he lived on and off for over forty (40) years.

To know Virgil was to know a hard-working, passionate man with a heart of gold. He was loved by many and known for being the kind of man that would give you the shirt off of his back. Virgil found peace in the great outdoors. He could be found dropping a line in the river, or crabbing on a sunny summer day. He also enjoyed camping and breathing in the crisp air on a beautiful fall morning. When the weather kept him indoors, he enjoyed drawing.

A music man at heart, he loved to sing and dance. But above all, he loved his family. He would often call his grandson Brayden Goddard and would listen to "Chubby" (an affectionate nickname for Brayden) talk about his adventures. Their bond was unbreakable and "PawPaw" could convince him to do anything. A great man was lost, but his memory will remain in the heart of his loved ones.

Virgil is survived by his girlfriend, Patricia Cross, of Mechanicsville, MD and his four (4) children, Donna (Pendry) Goddard of Leonardtown, MD, Jade Pendry of NC, Seth J. Pendry, of NC, and Shyann Pendry, of WV; and his seven (7) grandchildren, Brayden "Chubby" Goddard, Elaina Rae Goddard, James Goddard III, Memphis Tippett, Rylie Phipps, Blake Phipps, and the newest addition to the family, baby Landon Confer. He was preceded in death by his parents.

At this time all services are private.

Condolences to the family may be made at www.brinsfieldfuneral.com



All arrangements have been made at Brinsfield Funeral Home & Crematory, P.A., Charlotte Hall, MD.