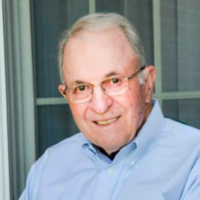 Arthur Blane Altizer died at his home on November 29, 2020 at the age of 88, leaving behind his beloved wife of 58 years, Judy. He is also survived by three daughters, Kara Small, Rebecca Towns (Gene), Kimberly Busch (Dan), five grandchildren: Mitsuko Coulby (Andrew), Zachary Towns (Erin), Brianna Duvall (Colton), John Busch, and Benjamin Busch, and one great-granddaughter Cecelia Ann Coulby. In addition to his immediate family, he is also survived by Randy Flinchum (cousin) and family, Martha Altizer (sister-in-law), Bryan Altizer (nephew) and family, and Anna Leigh Altizer (niece).

Blane was born on March 19, 1932 in Warriormine, WV, the son of Arthur Bryan Altizer and Helen Virginia Whittaker Altizer. He was raised by his grandmother, Rebecca Altizer and his Aunt and Uncle, Stella and John Flinchum. In addition to his parents, grandparents, aunts and uncles, Blane is preceded in death by his brother, David Gene Altizer.

Blane grew up and attended school in War, WV and he graduated from Big Creek High School in 1950. He enlisted in the US Army on June 16, 1950 and was very proud to serve his country until April 1957. Blane served in the 3rd Transportation Railway Command in Korea and then the 51st Signal Battalion.

Blane graduated from Concord College in 1960 with a Bachelor's Degree in Accounting. He moved to Washington DC where he met his wife, Judy Ann Tenney. He worked as an accountant for the Federal Government for 33 years. He was a life member of the Clinton American Legion, Post 259 and the Scott Johnson Collins VFW, Post 9619 in Morningside, MD. He retired to St. Mary's county and was a member of Mt. Zion United Methodist Church. After retiring, he took up golfing and enjoyed the fresh air and good times with his son-in-law, grandsons, and many good friends.

Blane was a loving husband, father, grandfather, and great-grandfather. He loved spending time with his family and enjoyed attending all of his grandchildren's sporting events and band concerts. He was a very proud American and veteran. Above all, he was a Christian man who liked everyone and we are sure that he has earned his place in heaven with our Lord and Savior. He was a very good man.

Blane will be buried at Mt. Zion United Methodist Church in Mechanicsville, MD with a private family service.

In lieu of flowers, please send donations to Mt. Zion United Methodist Church, Hospice of St. Mary's, or the Mechanicsville Volunteer Fire Department.

Condolences to the family may be made at www.brinsfieldfuneral.com

All arrangements have been made at Brinsfield Funeral Home & Crematory, P.A, Charlotte Hall, MD.