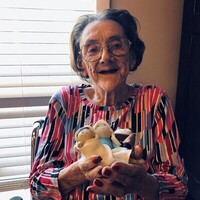 Ruth Dawn "Peaches" Fallon, 86, of Ridge, MD passed away on November 26, 2020 at MedStar St. Mary's Hospital in Leonardtown, MD.


She was born on February 8, 1934 to the late J. Frank Raley, Sr. and Ruth Zimmerly Raley.


Peaches is a graduate of St. Michael's School in Ridge, MD. In her younger years, she was athletic and enjoyed playing baseball with her brothers. She had a terrific sense of humor and was a prankster. She
was sassy and enjoyed cokes, cakes and candy.

She is survived by four nieces and four nephews. In addition to her parents, she is also preceded in death by her husband, John Fallon, brothers, J. Frank Raley, Jr. and Bill Raley and niece, Kathy Raley.

A private Graveside Service will be celebrated by Reverend Peter Giovanoni.

Memorial contributions may be made to St. Michael's Catholic Church, P.O. Box 429, Ridge, MD 20680.

Condolences to the family may be made at www.brinsfieldfuneral.com.

Arrangements by the Brinsfield Funeral Home, P.A.