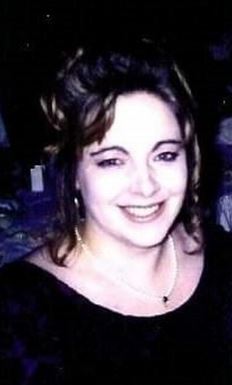 Julia Gayle Roberts, 50 of Hollywood, MD passed away on November 21, 2020 at her home.

Julia was born on September 27, 1970 in Washington, D.C. to the late Arthur Leon Roberts and Barbara (Raymond) Roberts.

Julia was a lifelong Maryland resident. She attended Northwestern High School in Hyattsville, MD. She married Michael Bryan Humphrey on April 27, 2016 in Leonardtown, MD. She and Michael were high school sweethearts who reconnected eight years ago! Together they enjoyed live music, watching movies, and just being together. She enjoyed being a homemaker and was blessed with a daughter, Amber, about whom she was so very proud. She cherished spending time with her, and would never pass up a chance to tell an "Amber Story."

Julia is survived by her husband, Michael, her daughter, Amber Pittock of Nampa, Idaho, and her brothers, Scott Roberts and Arthur "Rob" Roberts, both of San Diego, CA.

A Memorial Service will be held on December 9, 2020 from 2:00 to 4:00 p.m. at Brinsfield Funeral Home, 22955 Hollywood Road, Leonardtown, MD 20650. Interment is private.

Condolences to the family may be made at www.brinsfieldfuneral.com.

Arrangements by the Brinsfield Funeral Home, P.A.