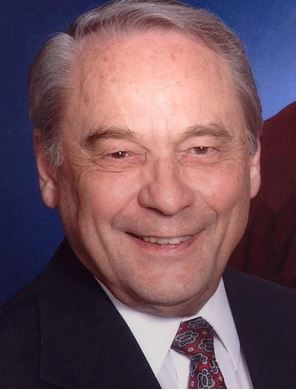 Rolland Oliver "Rollie" Hower of La Plata, Maryland passed November 25, 2020 from cancer.

Rollie was born in Fremont, Ohio June 14, 1928, the son of Oliver Nelson Hower and Maud Isabel (Stafford). He attended Toledo University from 1948-52, later achieving a Ph.D. in Cryobiology in 1977. He married Harryette R. Bradley on October 27, 1951. He worked as a Draftsman Illustrator for A.O. Smith Corp. Toledo, Ohio in 1951. He worked as an Exhibits Designer for The Smithsonian Institution, Washington, D.C. at The National Museum of Natural History, 1951-56, Chief of Research 1956-64, Chief of Exhibits 1964-74, Freeze-Dry Lab Chief 1975-83. He wrote "Freeze-Drying Biological Specimens: A Laboratory Manual" and published in 1979. He was a long-term substitute for Charles County Public Schools, La Plata High School, Science Department 1984-89. He served as adviser to the Port Tobacco Museum, Port Tobacco, Maryland and the Anacostia Community Museum, Washington, DC. He was the lead designer for Grandfather Mountain Nature Museum, Linville, North Carolina and North Carolina Battleship Museum, Wilmington, North Carolina. He served as chairman for the Physician's Memorial Hospital Board of Trustees and was a founding member of the Maples Foundation. He was a Scenic Designer/Illustrator for the Port Tobacco Players, La Plata, Maryland and member of the American Association of Museums, Port Tobacco Restoration Society and Elysian Society. He proudly served as the Adult Sunday School Teacher for La Plata United Methodist Church. He is proceeded by his parents and son, Nelson; and survived by his wife of 69 years, Harryette; sons, Cary (Kristen), Chuck, Bradley and Craig; daughter, Dawn; sister, Bobbie Luckart of Cape Coral, Florida; thirteen grandchildren and six great grandchildren. In lieu of flowers, please make donations to La Plata United Methodist Church (3 Port Tobacco Road, La Plata, Maryland, 20646) or Hospice of Charles County (2505 Davis Drive, Waldorf, Maryland, 20603).

Online condolences may be shared with the family at arehartechols.com.