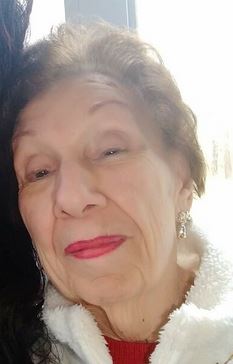 Jeanne Cross Walters, née Jeanne Elizabeth Cross, age 86, tranquilly passed away with loved ones by her side on Sunday, November 22, 2020 at George Washington University Hospital in the District of Columbia.

She was born on January 02, 1934 in Washington, D.C., to Charles and Dorothy (Tyler) Cross. Jeanne's first marriage to Walter Lee Hayhurst, now deceased, produced five wonderful children whom she loved dearly. She is survived by her children James Hayhurst, Sandra Bullard, Kenneth Hayhurst, and Cynthia Howlin. Her son Michael Hayhurst preceded Jeanne's own passing. Jeanne is also survived by her siblings Marie Huffman, Doug Cross, and Steven Cross. On September 02, 1978, she married the love of her life, Lawson "Gene" Walters. They shared a marvelous life together, up until her very end. Gene survives her at the remarkable age of 89.

Jeanne thoroughly enjoyed spending time with her family, extending to her grandchildren, great-grandchildren, and her in-laws. She loved making conversation with just about anyone, and she possessed a propensity for recounting many a story.

There will be a private funeral service for Jeanne's family at Brinsfield Funeral Home at 30195 Three Notch Road in Charlotte Hall, MD to reminisce and support each other during this difficult transition.

Condolences to the family may be made at www.brinsfieldfuneral.com

All arrangements have been made at Brinsfield Funeral Home & Crematory, P.A., Charlotte Hall, MD.