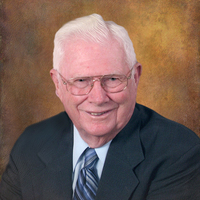 Leonard Stanley Buckler of Charlotte Hall, Md. passed on November 8, 2020.

Stanley was the youngest son of George Lafayette and Mamie Dyson Buckler of Laurel Grove, Maryland. He had a brother, George L. Buckler and sister Elizabeth Buckler Burch. He is preceded in death by his parents, brother and sister.

Stanley is also preceded in death by his wife Norma N. Buckler, they celebrated over seventy years of marriage before her passing on September 19, 2020. They have three devoted daughters and son-in-laws, Susie (Joel), Vicki (John) and Patsy (Bob), five granddaughters, eleven great grandchildren and three great great grandchildren.

Stanley loved his family, church and country. His devotion to his family was displayed each and every day. He began serving his church (Mount Zion United Methodist Church) as a young boy, arriving early before the service to stock and start the wood stove, so church would be warm when others arrived, cutting the grass for many years, serving on numerous committees and many members of his church referred to him as the walking history book of Mt. Zion.

Stanley was drafted into the Navy in 1943 and participated in the greatest amphibious operation in history (D-Day), landing on Normandy Beach and proceeded to assist in liberating Nazi occupied Europe.

After the war, he returned to Washington, D.C., working for Gulf Oil, and in 1948, he returned to St. Mary's County and began a long career with the Burch Oil Company. Stanley made many friends throughout the county, but especially in the southern portion of the county.

Stanley's final career was with Brinsfield Funeral Home. He enjoyed twenty plus years working with Brinsfield and felt as though they were a second family. The Brinsfield family assisted, cared, comforted and gave Stanley such great respect.

Stanley served on many boards in St. Mary's County and loved it when board members, church members, old friends, nieces, nephews and cousins would drop by for a visit.

Visitation will be held at Brinsfield Funeral Home, 30195 Three Notch Road, Charlotte Hall, Md. 20622 on Monday, November 16, 2020, 4:00 P.M. to 6:00 P.M. A private family service will be held at Mt. Zion United Methodist Church, Mechanicsville, Md., on Tuesday, November 17, 2020 at 10:00 A.M.

Pall bearers will be Donnie Burch, Joe Burch, Sheri Norris, David Jarboe, Joe Jarboe and Donald Burroughs. Honorary pall bearers will be Irma Simpson, Joe Dorsey and Wayne Hamilton.

In lieu of flowers, contributions may be made to the Cemetery Fund, Mt. Zion United Methodist Church, 27108 Mt. Zion Church Rd., Mechanicsville, Md. 20659.

Masks will be required at the funeral home, church and graveside. Please maintain social distancing.