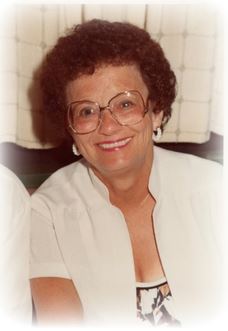 Catherine Hayden Burkhart "Kitty," 95, of Hollywood, MD, passed away peacefully at the Charlotte Hall Veterans Home on Friday, November 7, 2020, with her niece at her side. She was born on July 24, 1925 in Hollywood, MD to the late Joseph Thomas Hayden, Sr. and Ann Lucille Norris Hayden.

She graduated from Great Mills High School and then attended Strayer University. On September 13, 1950, when World War II broke out, she enlisted in the United States Marine Corps (USMC). She was passionate about the Marine Corps, serving her country, and doing her part to help the war effort. Kitty was stationed at various USMC bases, including San Diego, CA; El Toro, CA; Oahu, HI; Cherry Point, NC; and the USMC Recruiting Station in Chicago, IL. During her service she received the Good Conduct Medal and National Defense Service Medal. On August 15, 1952 she was Honorably Discharged as a staff sergeant with over five dedicated years of service. She then joined Civil Service, eventually retiring with over 20 years in accounting.

She met her husband, Charles Franklin Burkhart, "Chuck", while stationed in Hawaii, and they were married on April 17, 1955 and enjoyed 34 wonderful years together. After her honorable discharge from the USMC she was able to join Chuck wherever his duty station took him. They travelled throughout the US and several foreign countries.

Kitty believed in the 3 "F's" – Faith, Family and Friends. She was active in the various churches she attended throughout her military travels. She was a kind and loving daughter, wife, sister and aunt. She had a huge heart and brought much joy and many blessings to others.

Kitty is survived by her 8 nieces and nephews: Larry Russell (Joan); Laverne Schaefer; Dr. Glenda Russell; Leonard Cecil Russell III (Diane); Michael Russell (Lois); Chris Hayden (Santina); Brian Hayden (Joy); and Barbara Hoy (Rick). She is preceded in death by her parents; her husband; a sister, Mary Agnes Russell; a brother, Joseph Thomas Hayden, Jr.; and a niece, Susan McGuigon.

All services are private.

Serving as pallbearers will be Larry Russell, Michael Russell, Brian Hayden and Bill Schaefer.

Donations in memory of Kitty may be made to the St. John's School Endowment Fund. Checks may be made to the "Community Foundation of Southern Maryland", 43900 St. John's Road, Hollywood, MD 20636. On the memo line, please write "SJS (of Hollywood, MD) Endowment Fund". Or donations may be made to the American Heart Association, 300 5th. Avenue, Suite 6, Waltham, MA 02451.

Condolences to the family may be made at www.brinsfieldfuneral.com.

Arrangements by the Brinsfield Funeral Home, P.A.