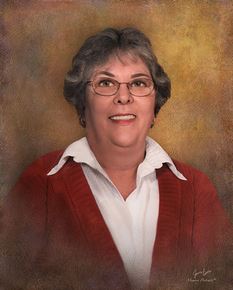 Linda Susan Scholten Slade, 68, of Valley Lee, MD passed away on November 5, 2020, at her home, with her family at her side.

She was born on March 28, 1952 in Bourne, MA to the late Robert E. Scholten, Sr. and Frances Eloise Lugenbeel Scholten. On April 12, 1971 she married her beloved husband, Joseph V. Slade in Leonardtown, MD. Together, they celebrated over 49 wonderful years of marriage and raised four loving children. She was extremely proud to be the child of an Army Master Sergeant and a World War II POW survivor. Her intelligence, strength and resilience were her greatest characteristics.

She was an adventurer and loved many activities including camping, fishing, bowling, softball, water and snow skiing. She was extremely proud of being a member of the Take It Easy Ranch Women's Softball Team in the late 1970's, when they won several State Championships. She loved the movie "A League of their Own" because it reminded her of the excellence and wonderful camaraderie she felt with the other ladies, many of whom became lifelong friends. She even orchestrated the Annual Guy Distributing Ski Trip to Seven Springs, PA for 25 years and enjoyed spending time with everyone from around St Mary's County during the trip.

Linda worked many jobs during her lifetime, retiring as a bookkeeper from Bookkeeping By Blanche but was also an Office Manager at Love, Barnes and McKew and waitress at Evan's Seafood on St. George Island. She loved her fellow coworkers and the customers she served and many kept in touch with her through the years.

She also loved being "Momma" Slade to her children's friends that came to visit on the weekends from college and is known around the world for her warm, welcoming spirit and her incredible cooking especially her mac salad and crab cakes!

In addition to her beloved husband, Joe, Linda is also survived by her children: Tracy Slade Carver (Christopher) of Leonardtown, MD, Shawn Slade (Fran) of Valley Lee, MD, Kari Crane (Simon) of Dubai, UAE and Matthew Slade of Baltimore, MD; her grandchildren: Logan Carver, Lileigh Carver, Poppy Crane, and Pippa Crane; her grand-dogs: Ember and Murphy; and many extended family and friends. In addition to her parents, she is also preceded in death by her infant daughter, Ashlee Erin Slade and her siblings: Robert Edward Scholten, Jr, Pamelia Ann Reinoehl, John Braden Scholten Sr., William Hamilton Scholten; and David Clayton Scholten.

Family will receive friends for Linda's Life Celebration on Thursday, November 12, 2020 from 5:00 to 8:00 p.m., with prayers recited at 7:00 p.m., at Brinsfield Funeral Home, P.A., 22955 Hollywood Road, Leonardtown, MD 20650. A Mass of Christian Burial will be celebrated by Reverend Paul Nguyen on Friday, November 13, 2020 at 11:00 a.m. at 19199 St. George's Church Road, Valley Lee, MD 20692 and will be Live Streamed. Interment will follow in the church cemetery.

Serving as pallbearers will be Logan Carver, Ethan Howard, Edward Slade, Richard Slade, Edward Alt, Jeffrey Turner, Timothy Pates, and John Scholten, Jr.

Honorary pallbearers will be Chris Carver, Simon Crane, John Slade, Joe Scrivener, Mike Adams, Blair Swann, Carl Bean, Richard Reinohl, Wayne Howard, Jeff Keefer, John Logalbo, Joe Vallaincourt, Tom Simmons, Mark Jones, Laura Howard, Christiana Keefer, Dale Scholten, Brittany Smith, Blair Scholten, Alix Streit, Angie Wright, Andrea Siple, Richelle Caffrey and Lileigh Carver.

Memorial contributions may be made to St. George's Catholic Church, 19199 St. George's Church Road, Valley Lee, MD 20692 or Second District Volunteer Fire Department and Rescue Squad, P.O. Box 1, Valley Lee, MD 20692.

Condolences to the family may be made at www.brinsfieldfuneral.com.

Arrangements by the Brinsfield Funeral Home, P.A.