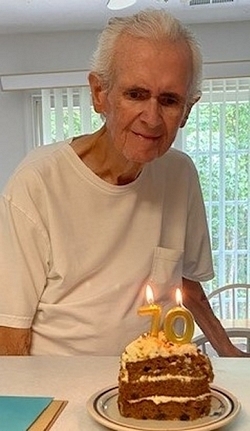 Thomas Gene "Tom" Rance, Jr., 70, of California, Md. and formerly from Los Angeles, CA, Logansport, IN and Grand Haven, MI, passed away on October 3, 2020 at Washington Hospital Center.

Born August 31, 1950 in Grandhaven, Michigan, he was the son of the late Thomas Gene Rance, Sr. and Betty (Allen) Rance Wrosch.

Tom worked in sales and services for a printing and bindery for many years and then worked in various sales positions throughout his career. He loved boating and all sports and volunteered at the Calvert Marine Museum.

Tom is survived by his wife, Fredda Rance; his brother, Richard Rance (Debby) of OK, Bruce Chase (Janice) of MA; and several nieces and nephews and great-neices and great-nephews. In addition to his parents, he was preceded in death by his sister, Victoria Rance Cooper; and his step-father, Leo Wrosch.

All arrangements are private.

Memorial contributions may be made to Make a Wish, Gift Processing, 1702 East Highland Avenue, Suite 400, Phoenix, AZ 85016 or the American Diabetes Association, Attn: Service Center, P.O. Box 7023, Merrified, VA 22116-7023 or a charity of one's choice.

Condolences to the family may be made at www.rauschfuneralhomes.com.