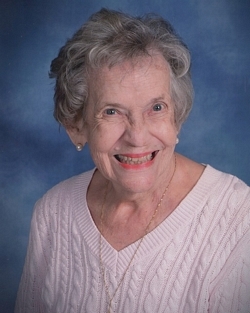 Lois Shirley Hamilton Keech, age 87 of La Plata, Maryland, died October 24, 2020.

She was born on November 26, 1932 at Sibley Memorial Hospital in Washington, DC and was the daughter of Jennings Lee Hamilton and Stella Mae Hamilton. In addition to her parents, she was predeceased by her husband, Roland L. Keech Sr. and her siblings, June Hamilton and Joan Mathews.

Lois grew up in and resided most of her life in Waldorf, Maryland. She graduated from La Plata High School in 1951 and married Roland Keech Sr. on September 19, 1953 at St. Paul's Episcopal Church Piney Parish in Waldorf, Maryland. She worked at the U.S. Department of Agriculture, Foreign Agricultural Service before leaving to join her husband who was serving in the military in Kansas and later in Germany. After her husband's military service ended in 1959, they returned to Waldorf to raise their family. After her husband's death in 2000, she relocated to Hawthorne Greene in La Plata, Maryland. She was a life-long member of St. Paul's Episcopal Church Piney Parish in Waldorf and was very active in the church, serving as Sunday School Teacher and on many committees through the years. She was also an active volunteer in the community including Children's Aid Society, Dr. Samuel Mudd Society, and Waldorf Lioness Club. She was a member of several local community groups including the Charles County Chapter of the American Antique Arts Association, La Plata 2 'N' 1 Club, Friends of the Waldorf School, and Red Hats Society.

She is survived by her children, Beverley Ragsdale (Jean), Lin Farley (Taz), Amy Keech, and Roland "Chip" Keech Jr. (Leann); her sister, Betty Thompson; her brother, Bob Hamilton; her grandchildren, Garrett Roberson II, Rachel Gardiner, Julianne Gardiner, Connor Keech, and Brady Keech; and her great grandchildren, Garrett Roberson III, Sofia Roberson, and Dacian Roberson.

In lieu of flowers, donations are requested to St. Paul's Episcopal Church Piney Parish, 4535 Piney Church Road, Waldorf, Maryland 20602.

Due to the COVID-19 virus, funeral services will be private.