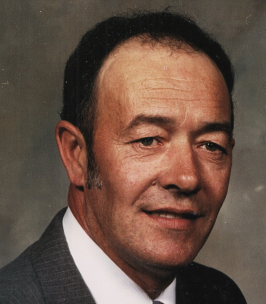 Norman Alexander Pilkerton Jr, age 81 of Loveville, MD passed away on October 24, 2020 at St. Mary's Nursing Home in Leonardtown MD. Norman was born on November 17, 1938 in Leonardtown, Maryland to the late Norman Alexander Pilkerton Sr. and Agnes Ruth Pilkerton of Compton. Norman was the loving husband of the late Mary Blanche Pilkerton whom he married on May 14th, 1960 at St. Joseph Catholic Church in Morganza, MD. They were married for 58 years.

Norman is survived by his brothers and sisters, Marion Mills, Marie Garner, Lawrence Pilkerton, Louise Jones, Kathleen Davis, Arthur Pilkerton, Edward Pilkerton, Eleanor Bailey and Rosemary Wallace.
He is also survived by his four children, Jeffrey Pilkerton (Sandy) of Loveville, Wayne Pilkerton (Jenny) of Clements, Allan Pilkerton (Nancy) of Mechanicsville and Wanda Jones (Mark) of California MD. As well as his 10 grandchildren and 6 great-grandchildren. Norman took great pride in each of his children and taught them the meaning of hard work and was very proud of that.

Norman graduated from Margaret Brent High School in 1956 and was Valedictorian of his class.
Norman loved music and enjoyed playing guitar with the band The Music Makers. Norman also had a love for tractors and farming. Norman worked several farms in Compton including Newtown Neck Farm and Bill Bailey's. He also enjoyed camping, watching TV and having a cold Budweiser.

Norman was a lifelong resident of St. Mary's County. He worked for the St. Mary's County Sheriff's office as a 911 emergency dispatcher for 34 years retiring in 2001. During his 34 years, Norman could be heard broadcasting on Christmas Eve that Santa Claus had arrived in St. Mary's County. Norman enjoyed being a 911 dispatcher and had numerous stories about the calls he received. Norman also worked for St. Mary's County Public Schools as a school bus contractor for over 30 years. He also worked part-time for Towne Florist and Kenny's Flowers. Norman was a member of the Leonardtown Volunteer Fire Department for twelve years. When Norman was a teenager, he was a member of the only Medical Ambulance that serviced the entire county. He was also a life time member of the Blue Crabs camping group. He and Mary Blanche loved being members of the Blue Crabs and went on several camping trips over the years.

The family will receive friends on Thursday, October 29, 2020 from 9:00 AM – 10:30 AM in the Mattingley Gardiner Funeral Home Leonardtown, MD where a Funeral Service will be held at 10:30 AM in the Funeral Chapel with Father Keith Woods officiating. Interment will follow at Charles Memorial Gardens, Leonardtown, MD. Pallbearers will be his grandsons; John Allan Pilkerton, Cody Pilkerton, David Pilkerton, Jeremy Pilkerton, Christopher Jones, Tyler Jones and Adam Ragan. Honorary Pallbearers will be his granddaughters; Amanda Pilkerton, Lexie Pilkerton and Samantha Ragan.

In lieu of flowers Memorial contributions can be made to Leonardtown Volunteer Fire Department, P.O. Box 50, Leonardtown, MD 20650 or ACTS, P.O. Box 54, Bushwood, MD 20618.