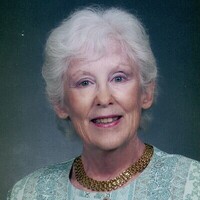 Dr. Patricia Ann Wilson, 87, passed on to her eternal rest in the early hours of Thursday, October 22, 2020.

She was born Patricia Ann Sullivan on June 11, 1933 in Annapolis, MD to RADM Dennis J. Sullivan, USN (Ret.) and Helen Desmond Gallagher. As part of a Navy family, she grew up in many places, including Panama, but she most fondly remembered Coronado, CA as her home. She graduated from Coronado High School ('50) and went on to Trinity College, now Trinity Washington University, (BA '55) and Johns Hopkins University (Ph.D. '70).

Wife, Mother, Grandmother, Doctor of Philosophy, Teacher, Volunteer, and Friend, Dr Wilson served in many roles throughout her life. She met her husband, Dr. Christopher Wilson, Sr. while they were both doctoral students at Johns Hopkins, she in Chemistry and he in Physics. They married on August 30, 1969 and settled in St. Mary's County in 1971 after completing their degrees. Patricia spent nearly 30 years as a physics teacher at Great Mills High School. In addition to her teaching career, she dedicated great time and energy to family and charitable outreach. She was also an active member of the Immaculate Heart of Mary parish.

She is survived by her sons Mizell Wilson and Dr. Christopher Wilson, Jr. along with her eldest brother Dennis J. Sullivan, Jr. She has one granddaughter, Isadora Ann. She follows into the eternal life her husband, her parents, and her brothers, Vincent Sullivan and Michael Sullivan.

Arrangements are being handled through Brinsfield Funeral Home. In Lieu of Flowers, please make donations in Patricia's name to the Sisters of Notre Dame de Namur (www.sndden.org).

Funeral Mass is on Wednesday, October 28th at 11am at Immaculate Heart of Mary Church with the Burial Procession to follow at noon. Viewing will proceed the Mass starting at 10am.

Condolences to the family may be made at www.brinsfieldfuneral.com.