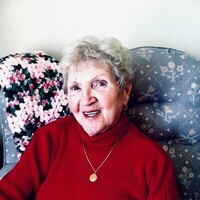 Sylvia "Dumplin" Arnold Behr, 84, of Mechanicsville, MD, passed away on October 26, 2020 at MedStar St. Mary's Hospital in Leonardtown, MD.

She was born on October 22, 1936 in Baltimore, MD to the late William Arnold and Lola Mae Buckmaster.

Syliva married her husband, Jacob Behr on January 26, 1957 in Baltimore, MD and they have spent over 56 years happily married, until his passing in August of 2013. She worked at Western Electric as an Assembler for over 35 years. She enjoyed playing bingo, the lottery, dominos and playing card games such as pitch and poker. She loved to knit dishcloths and crocheting Afghans. She loved to go shopping especially checking out thrift stores. Spending time in Ocean City at the beach made her happy. She enjoyed going to lunch with friends. She especially loved spending time with her family.

Sylvia is survived by her siblings Joseph Vankirk (Robin) of Mechanicsville, MD; Linda Sullivan of Mechanicsville, MD; Patricia O'Neill of Baltimore, MD; Dorothy Simon of Myrtle Beach, SC; Bea Bartholomew of Glen Burnie, MD; and many nieces and nephews and extended family. She is preceded in death by her parents, her husband and her sisters Jeanne Szymborski and Nancy Glorosio.

All services are private

Condolences to the family may be made at www.brinsfieldfuneral.com.

Arrangements by the Brinsfield Funeral Home, P.A.