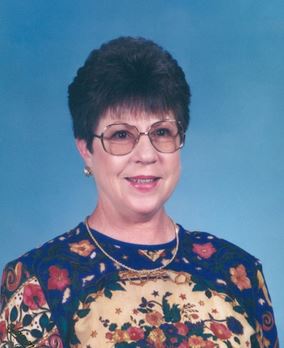 Betty J. Williams, 79, of LaPlata, MD passed away on October 20, 2020 at her residence.

Betty was born on November 9, 1940 in Thompkinsville, MD to the late Delmar A. Thompson and the late Emma Bailey. She was married to the late James H. Williams, Sr. for 60 years before his passing in October 2019. Betty leaves behind her son, James H. Williams, Jr. (Julie); daughter, Jill M. Sprouse (Rick); grandchildren, Kelly S. Pilkerton (John Allen), James Garner, III (Jennifer), Renee Hatcher (Jason) and Timothy Sprouse; five great-grandchildren; and sisters, Liz Tolson, Edna Mae Oaks, Barbara Coulby, Jeannie Burks and Debbie Burcham.

Betty was raised in Rock Point, MD and moved to Washington, DC to work. She later made her home in LaPlata, MD where she worked for Southern Maryland Oil. Betty also worked for Charles Co. Public Schools as an Instructional Assistant for 30 years, where she received her greatest joy. Betty was grateful for the people in her life and would often say with a twinkle in her eye, "I've got something money can't buy." She cherished her grandchildren and great-grandchildren, enjoying anything and everything they were involved in. Betty also enjoyed building puzzles, going to county concerts and attending events in Hawthorne Green Community where she lived. She will be greatly missed by the many lives she touched.

The family will receive friends at Arehart-Echols Funeral Home, PA (211 St. Mary's Ave., LaPlata, MD) on Sunday, October 25, 2020 from 5PM to 8PM with prayers at 5:15PM. A Funeral Mass will be held at Sacred Heart Catholic Church (201 St. Mary's Ave., LaPlata, MD) on Monday, October 26, 2020 at 10AM; Interment to follow in Holy Ghost Church Cemetery (15848 Rock Point Rd., Newburg, MD). In lieu of flowers, donations may be made to Hospice of Charles County or to St. Jude Children's Hospital. Online condolences to the family may be shared at arehartechols.com.