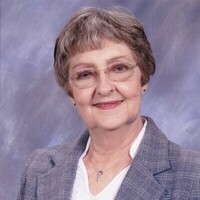 Alice Marie Schulte, 83, of Mechanicsville, MD, passed away peacefully on October 5, 2020 at MedStar Washington Hospital Center, Washington, DC, surrounded by her loving family.

Born on June 15, 1937 in Redwood Falls, MN, she was the daughter of the late Dr. Lloyd Dale Cherry and B. Irene (Lord) Cherry Torrance.

Alice married her forever love, Christian Raymond Schulte in 1959. They celebrated over thirty-six (36) years of marriage before his passing in 1996. Alice carried on knowing she would eventually be reunited with her husband and now they are celebrating her homecoming.

A classy woman with a heart of gold, Alice was a bright light in her family. She was the matriarch that everyone reached out to for comfort, love and advice. A Godly woman, she was an active member of Mt. Zion United Methodist Church in Mechanicsville, MD, and was proud of her fifty (50) plus years of devotion. She was a long-time usher and offering counter during Church services. As a member of Sarah's Circle at the Church, Alice enjoyed supporting the Church community through volunteering in the Church kitchen, providing many funeral luncheons, taking part in the Church dinners and annual dinner theater productions. Many parishioners, family and friends have fond memories of her delicious cinnamon rolls she would contribute to every Church event, especially at the yearly Christmas Bazaar! She enjoyed quilting, sewing, reading and playing the piano and especially cooking. Her homemade rolls were the best and were at every family Holiday gathering. She loved collecting various things including bells, Santa ornaments, coins. If you were blessed to spend any time with Alice, you know she was always ready for the next adventure - camping, traveling and volunteering.

Nothing meant more to Alice than family. She was proud of being a homemaker and providing a wonderful life and home for her family. She felt blessed to spend her children's youth with them and then when she became a grandmother and great-grandmother she was over the moon with love. Her favorite place to be was surrounded by her family and friends. She especially enjoyed her 80th birthday celebration at the Church with over 100 family and friends in attendance.

Outside of Church and family, Alice was an active volunteer of many organizations including: Lifetime Member of the Girl Scouts of the USA, St. Mary's County Girl Scout Leader and Cookie Depot Coordinator; life-time member of the National Parks Conservation Association; as well as volunteer and past President of the Ladies Auxiliary for Benedict Volunteer Fire Department, where she learned how to cook fried oysters during the annual fire house oyster dinners. This recipe became a long time Christmas Eve tradition and family favorite.

Later in life Alice and her husband Chris enjoyed taking summer long trips out West, camping and volunteering at several National Parks including: Smokey the Bear National Park in Capitan, New Mexico and Lewis and Clark National Park at Lolo Pass, in Missoula, Montana.

A mother, sister, grandmother, great-grandmother, friend and amazing woman has left a beautiful gift of happiness and love. Her family will miss her deeply. As you look into the eyes of her family, you will see the spirit of a strong woman who has passed on a legacy of kindness, courage and beauty. May you hold your family tight and know that Alice would have encouraged you to be happy and follow your dreams.

A bell has been rung; an angel given her wings.

Alice is survived by her children, Julia Ann Dent (Mark) of Prince Frederick, MD, Jeffrey Lance Schulte (LeeAnn) of Wetumpka, AL, Jay Preston Schulte (Christina) of Goose Creek, SC and Justin Durand Schulte (Trish) of Phoenix City, AL; ten (10) grandchildren, Cole Milton Major, Donald Schulte (Brandie), Victoria Alice Major (Matthew), Tupelo Schulte (Karla), Dale Schulte, Cameron Alexander Dent, Ruth Irene Dent (Nicholas), Sean Schulte, Allen Schulte and Jacob Rea Dent; and five (5) great-grandchildren, Brandon, Oliver, Charlotte, Kyle and Kalynn. She is also survived by her siblings, Darlene Rompa (Bill) of Corvallis, OR, Vivian Clevenger (David) of Highland, MD and David Cherry (Suzie) of Baker City, OR, and Sister-In-Law Anita Schulte Faulhaber, of Wisconsin. She was preceded in death by her husband, Christian Raymond Schulte and parents, Lloyd Dale Cherry and B. Irene (Lord) Cherry.

The family will receive friends for Alice's Visitation at Mt. Zion United Methodist Church, 27108 Mt. Zion Church Rd., Mechanicsville, MD, on Friday, October 16, 2020 from 9:30 a.m. to 11:00 a.m. with a Funeral Service being held at 11:00 a.m. and officiated by Pastor Steve Humphrey. Interment will follow immediately at Mt. Zion United Methodist Church Cemetery.

Donations may be made in Alice's name to Mt. Zion United Methodist Church, 27108 Mt. Zion Church Road, Mechanicsville, MD 20659 or by PayPal: https://www.paypal.com/us/for-you/transfer-money/send-money

Condolences to the family may be made at www.brinsfieldfuneral.com

All arrangements have been made by Brinsfield Funeral Home & Crematory, P.A., Charlotte Hall, MD.