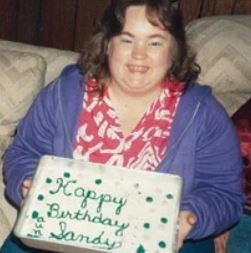 Sandra "Sandy" Carol Fallon, age 60 of Waldorf, Maryland, died on October 1, 2020 at Washington Hospital Center in Washington, DC.

Sandy worked for the Department of Navy for 35 years at the Washington Navy Yard. She received numerous awards through her work over the years. She loved her yearly trips to Las Vegas with her husband, Jimmy, to play her beloved slots, doing her crafts, BINGO, and shopping for others. She also loved going to Maryland Live and Dover Downs. Her family was her biggest love and was very involved with her nieces and nephews. She loved the beach and family get-togethers.

She was the daughter of Donald W. Shipps and Opal Lucile Dusenberry Shipp.

She is survived by her husband, James Fallon; her brothers, Donald W. Shipp, Jr. (Lorraine) and Robert "Dusty" G. Shipp (Vicki); her nephew, Kevin R. Shipp (Paige); her niece, Katelyn M. Austin (Timmy); her grand-nephews, Jordan Gilyeat, Joshua Brown, and Jaxden Austin; and her grand-niece, Jaide A. Shipp.

Funeral services and interment will be at a later date.