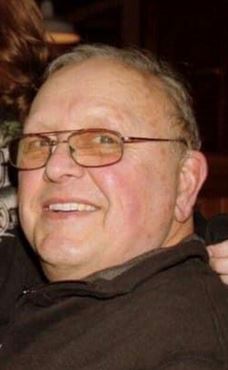 Charles "Chuck" Francis Lynch, 73, of Hollywood, MD passed away on October 1, 2020 at MedStar St. Mary's Hospital in Leonardtown, MD.

Chuck was born on March 30, 1947 in Baltimore, MD to the late Charles Leon and Mary Regina Lynch.

Chuck graduated from Lakenheath American High School in RAF Lakenheath, England in 1967, after graduating he enlisted in the U.S. Army. He served 4 years as a Signal Intercept Specialist on active duty with 2 tours in Vietnam before his honorable discharge. He went on to serve 6 more years in the Army Reserves with the 11th Special Forces Group as a Communications Specialist.

Chuck was employed with PEPCO at Morgantown Station, Newburg, MD as a mechanic for over 30 dedicated years before retiring. He then worked another 14 years as a contractor with DynCorp as a skilled mechanic at the Fleet Readiness Center Aviation Support Equipment (FRC ASE) in Solomons, MD.

On October 18, 1985 he married his beloved wife, Carol "Laney" Elaine Lynch, in Leonardtown, MD. Together they celebrated almost 35 years wonderful years of marriage. Upon their retirement, he and Laney enjoyed travelling to visit family and friends. They loved the mountains and beaches and every summer they took a family vacation to Myrtle Beach. They also spent winters in Myrtle Beach as "snowbirds".

Chucks favorite hobby was to collect toy cars. He had a vast collection of over 7,000 and even had a whole room dedicated to his cars, affectionately known as "Pop Pops car room." Chuck never met a stranger and always told long animated stories about any subject you could imagine. He was the most selfless, loving, kind hearted man. He left an impression on anyone he met and you would never forget him. His family was his absolute greatest love, especially his children and grandchildren.

In addition to his beloved wife, Chuck is also survived by his children: Frank Bean of Spicewood, TX, Melissa Miller of California, MD and Charles "Chucky" Lynch (Leila) of Hollywood, MD; his siblings: Nancy Coxon (David) of Leonardtown, MD, Donald Lynch (Robin) of Hollywood, MD, Thomas "Tommy" Lynch of Tehachapi, CA, and Kimberly Bostwick (Isaac Oakley) of North Port, FL; his grandchildren: Casey Miller, Mia Bean, Georgia Bean, Harper Lynch and Charlotte Lynch; and many extended family and friends. He was preceded in death by his parents.

All services are private.

Condolences to the family may be made to www.brinsfieldfuneral.com.